Jennifer Treece,39, from Michigan, painted a amazing beautiful and magic mural for her daughter
She took 60 hours to finish the mural
Treece said that's not the only mural in her home. She's also painted trees in her bedroom, a mural inspired by Cinderella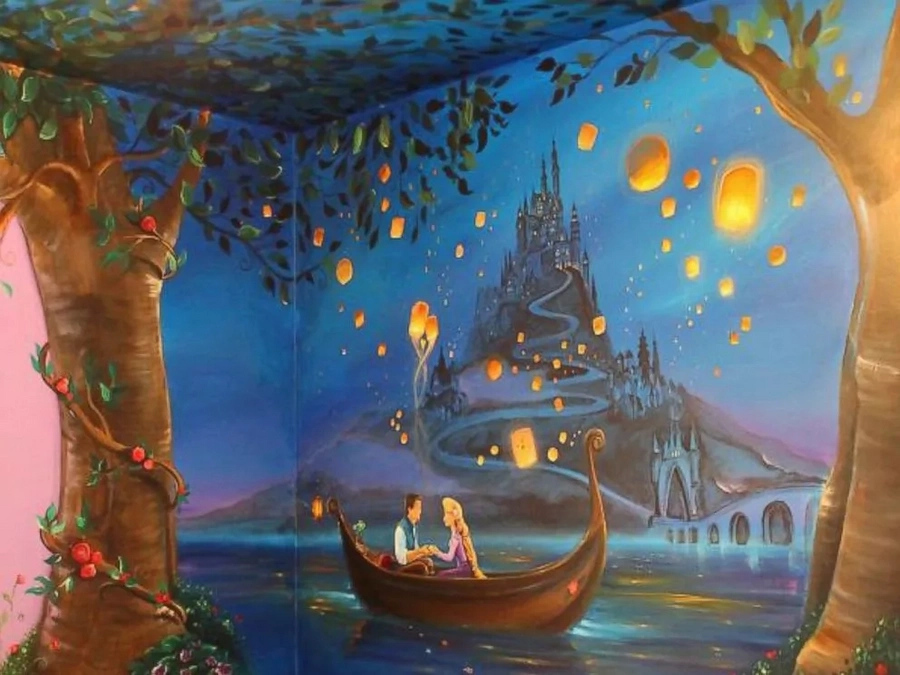 Since you are never too old to love Disney's movies, a very talented mother found inspiration in the Tangled story and decided to paint a beautiful mural for her 8-year-old daughter in her bedroom.
The painting is a real work of art and the mother a real artist. The name of the skillful woman is Jennifer Treece, 39, who is a real fan of Disney's stories.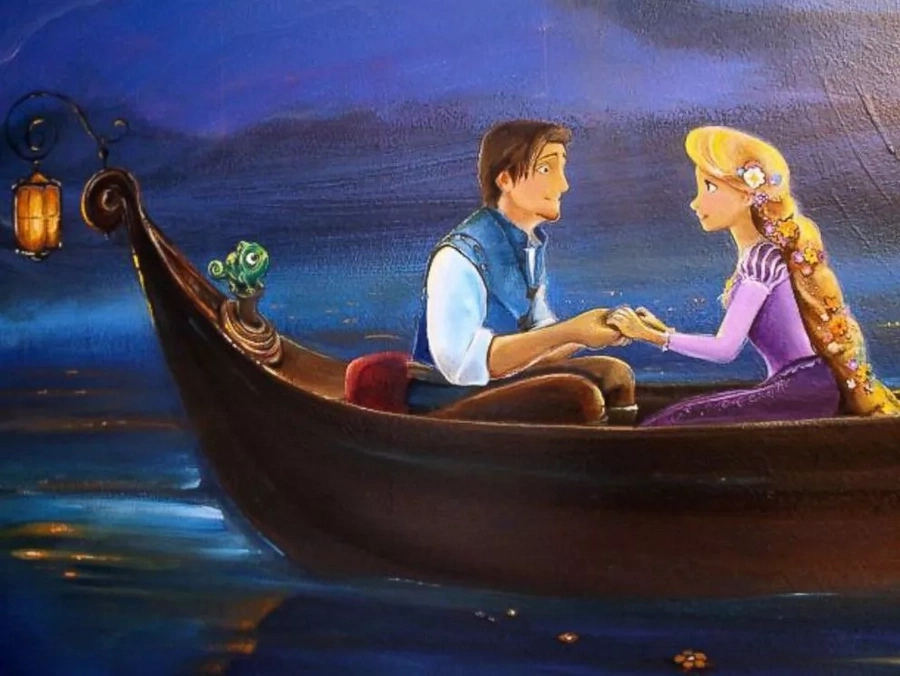 The beautifully painted bedroom that many girls and some adult envy is in a corner of Lavonia, Michigan.
Treece said "I just love fairy tales I love the movies so much; the music and the artistry and the beauty of them."
Treece was inspired to paint the 2010 film, centered on the classic story of Rapunzel, because she heavily identified with the long-haired princess, who's locked away in a tower alone." The mother confessed that both her daughter and herself are artists, and they are always painting on the walls. Believe it or not, they have different walls to paint on, the kid shouldn't paint on the mother's walls and the other way around.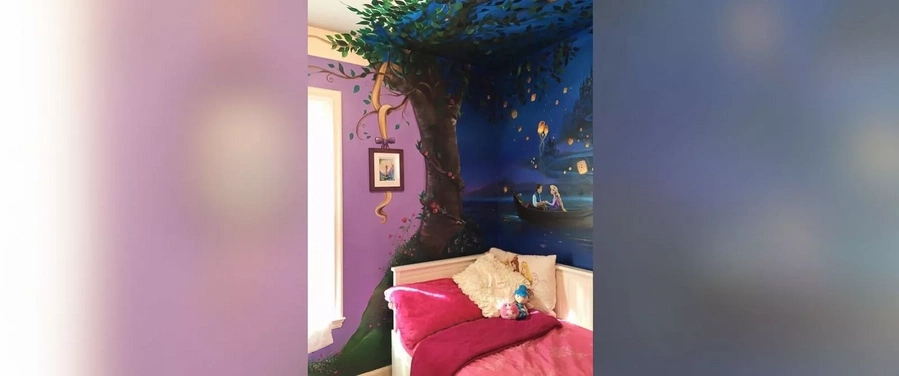 Treece, commented that she spent 60 hours sketching her daughter mural. She started by painting the blue castle and then all the other details, including the boat, the princess and of course the frog. Every detail in the picture is beautifully crafted and detailed.
The mother says that in her house she has many other murals inspired in other Disney's stories.
Source: Kami.com.ph