10-years-old Aysha from the Iraqi village of Kafer, which is situated near Mosul was saved from ISIS by soldiers.
The footage shows the happy moment of the girl finally feeling safe and carrying water and food in her hands.
ISIS has killed her father and they have been surrounded by ISIS forces since the village got trapped in 2014.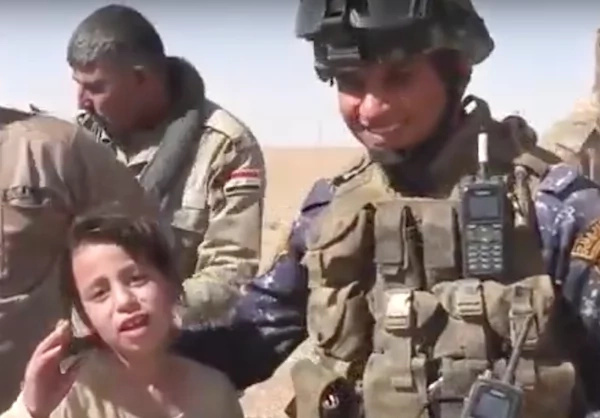 Before she was freed, ISIS fighters were trying to liberate occupied Mosul, a city in northern Iraq and villages nearby. During the massive fights between two groups, Aysha and other people were praying and waiting what comes next. They spent three days without food and water. 
The footage also shows how happy soldiers are as they liberated innocent little girl, her mother and many other people from the occupied territory that was under control of the world famous terrorist organization.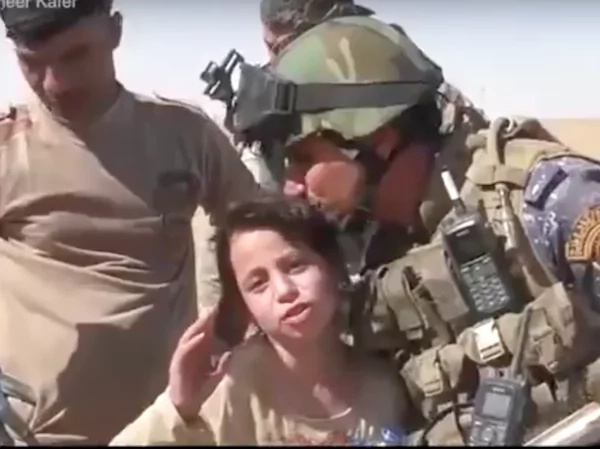 Mosul was previously occupied by ISIS in June of 2014 with its population of 1.5 million people. Aysha together with her mom were taken to the nearby village of Qayyarah, where it is currently more or less safe to stay.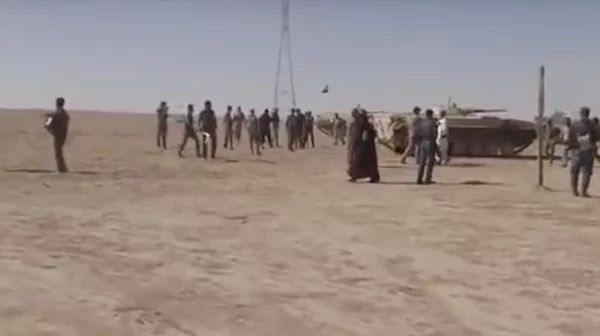 During the major battle, 59 villages were freed from ISIS. The terroristic state has lost quite a bit of its territory. 473 IS fighters were killed and 22 captured.
Source: Kami.com.ph