After 70 years an old Nazi Base, built in 1942 on Alexandria Land, Arctic, was found by Russian scientists. Almost everything was kept thanks to the cold temperature in this island. Among all things scientists found documents dated somewhere between 1942 and 1944 and around 500 objects from the base.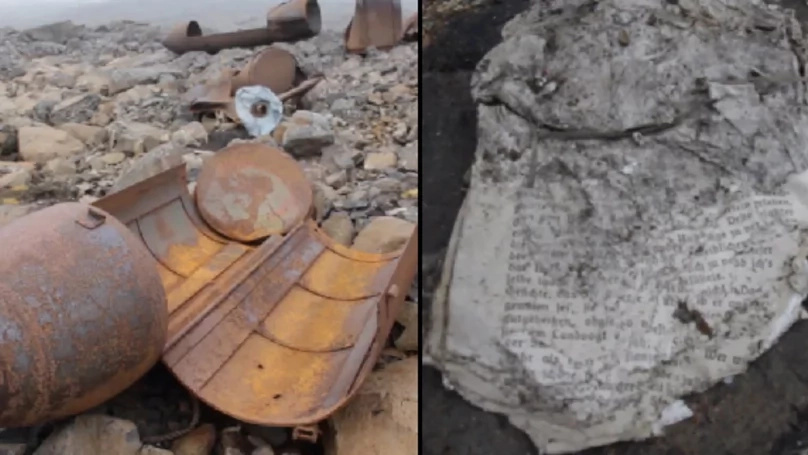 Hitler was know as someone who liked winter, so this discovery located 1.000 miles form the North Pole is not a big surprise. It is supposed the base was built after Hitler invaded Russia.
Inside this base was found something coded like 'Treasure Hunter' which was mostly used for the forecast. It is supposed that this base was abandoned in 1944, after the soldiers ate polar bear meat, which poisoned them.
The territory of Alexandria Land belongs to Russia now and there are some rumors they are planing to build their own base in this island.
Source: Kami.com.ph