-A very rare pink dolphin has been sighted in Lake Charles
-Scientist believe that pink dolphins suffer from albinism and lack the grey pigment that normal dolphins possess
-The gender of Pinkie, the name locals have given the pink dolphin, has only recently been confirmed
A group of Louisiana boaters spotted an incredibly rare sight. A pink dolphin – although dolphins do have pink bellies it is very rare to spot a completely pink dolphin. Scientists believe that pink dolphins are essentially albino dolphins and suffer from albinism. This can be caused by some dolphins not developing the grey pigment that they usually have. Apart from eyes that do not fully open and the pink skin albino dolphins are identical to normal dolphins.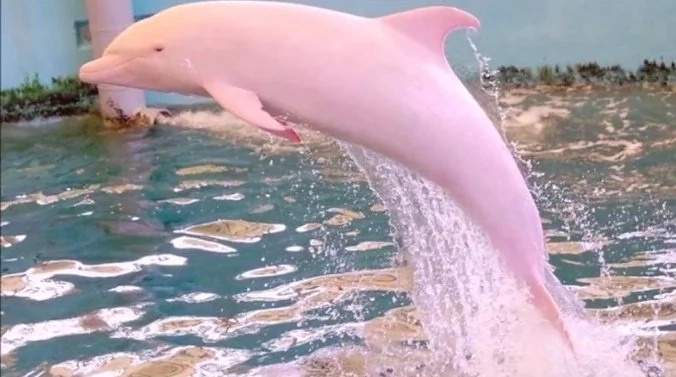 This particular dolphin has been christened Pinkie and is well known in the rivers and lakes around Lake Charles, Louisiana.
Pinkie has been the subject of Captain Erik Rue for some time, he has taken numerous photos of Pinkie and has been able to answer a question that people have been asking for some time. Due to Pinkie's complexion it was also assumed that Pinkie was female but until now it was not certain. Captain Rue has indeed confirmed that Pinkie is a she. He was able to deduce this after observing the dolphins mating.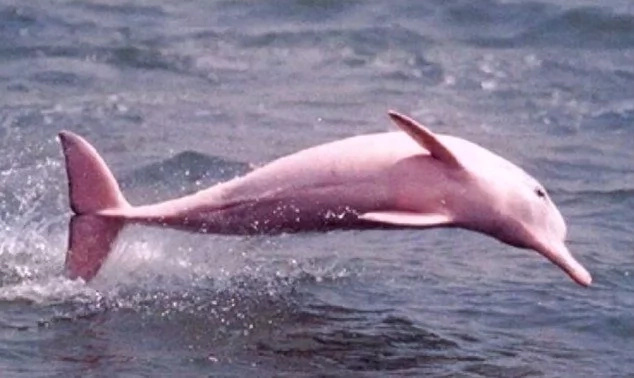 Another definite form of proof has emerged about Pinkies gender, she is going to be a mommy and is pregnant. Perhaps Pinkie might have some equally pink children.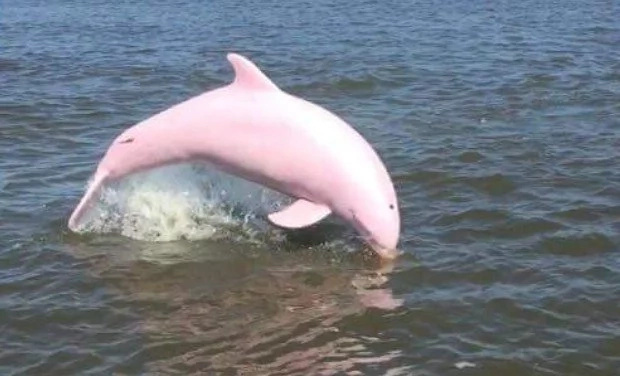 Source: Kami.com.ph