-Gordon Ramsey gets a bit tongue-tied when he accidentally propositions a gay contestant
-The studio erupts in gasps as chuckles
-Gordon corrects himself after realizing his mistake to the applause and laughter of the contestants and judges
During the judging segment of the 6th season of Masterchef a contestant who happens to be gay is having his food appraised by the judges. As one judge finishes lavishing praise on the contestants dish the tone is set as both serious and positive.
Gordon Ramsay approaches the contestant to provide his feedback. After taking one bite he immediately starts to praise the chef and his product, saying 'I think you've brought it'. He continues to extol his praise, the flavor and presentation.
Gordon goes on to say when the contestant cooks like this it is a 'dream'. What Gordon says next produces gasps from the contestants and judges alike. 'I want Tommy the dream, I want to wake up with you…' as soon as he says that he realizes what he'd said. The look of shock on Tommy, the contestants face is priceless, the judges and contestants exchange awkward glances and chuckles.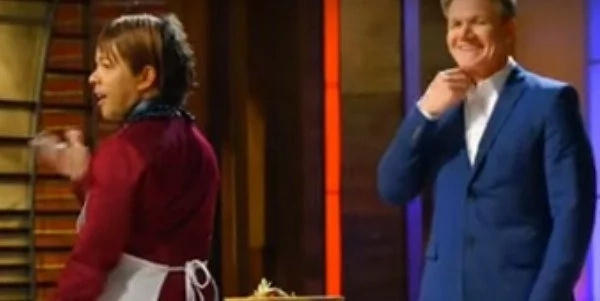 Gordon goes on to correct himself and says that he meant to say that he wants to wake up and remember how good the contestant, Tommy, could cook. This results in laughs and applause, a very flustered Tommy offering his thanks for the good review.
Source: Kami.com.ph