-A thug assaults a woman chatting to her friend outside a bus shelter
-A hero comes to her rescue and knocks the man down with a single devastating blow
-The defeated thug makes no attempt to challenge the hero
A dramatic scene unfolded outside a bus-stop. A pair of friends were chatting when stranger approached from the other side of the street. He targets one of the girls and violently throws her into the bus shelter where he follows her to presumably rob her.
Unknown to the thug, a man has observed the entire exchange while waiting in a bus, he immediately takes action. He leaves the bus and calmly approaches the attacker and without hesitation delivers a powerful right hook to the attacker flooring him.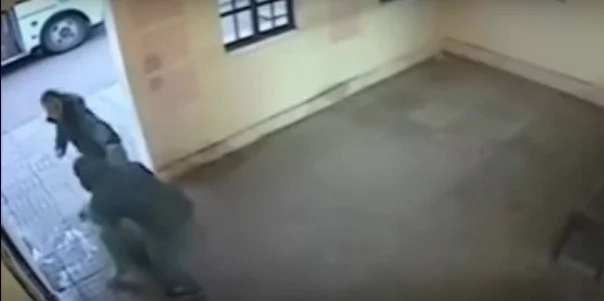 The dazed and confused woman climbs up and staggers out of the shelter while the heroic stranger wrestles with the thug on the floor. Since there is no audio available in the video, you could imagine what was said to the attacker.
The thug slowly rises and it is obvious that he has had the fight knocked out of him and is too much of a coward to challenge the Good Samaritan. The hero calmly collects the girls belongings without showing any concern for the defeated brute.
Source: Kami.com.ph