There are quite many embarrassing things with men's cock rings happened over the past months.
Men seem to like putting something on their penises.
Three stories of rings&penises that ended up well.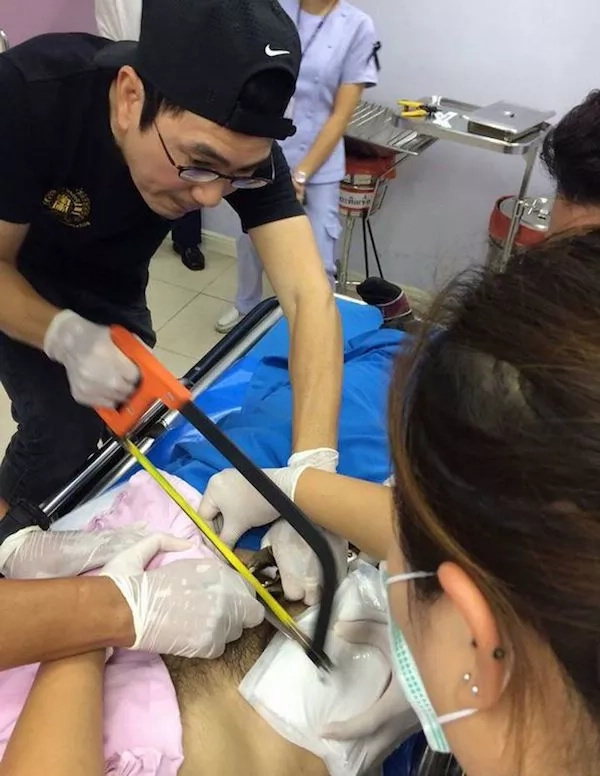 The first story happened to a man who has been wearing 13 metal rings on his penis for four days until he realized that it's not good and painful and they have to be removed. The rescue operation took place at a hospital and his penis was finally freed from the problem.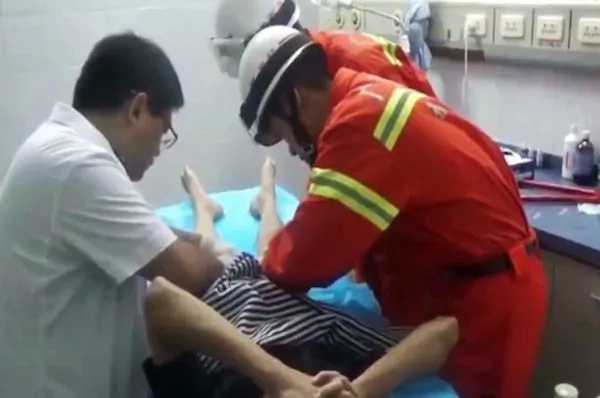 Another story happened to a recently married man who tried to put a wedding ring on his penis and it obviously got stuck in there. Medical assistance was needed and the guy was rushed to a hospital. Would be too bad for his wife if the operation ended badly but it all went well.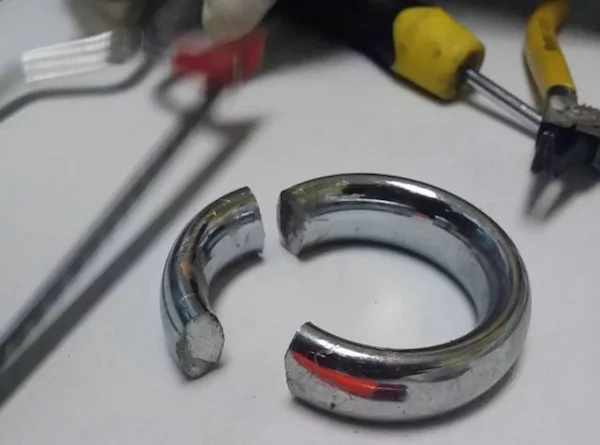 The last of three stories took place in Bangkok, Thailand. A man tried to use a cock ring sex toy. Guess what happened? yes, it got stuck again. It took three hours for people in the hospital to remove the ring. They tried lube, hacksaw and finally managed to open it with bolt-cutters.
Source: Kami.com.ph