- Two teenagers were dead after a train passing by Sta. Cruz, Manila hit the both of them
- Four others were wounded also because of the train
- The teenagers were reported to be drinking at the middle of the railway
Two female teenagers, aged 13- years old, were dead on the spot after getting hit by a train passing by at Sta. Cruz, Manila last Saturday, October 22. One the victims got his leg cut off because of the incident.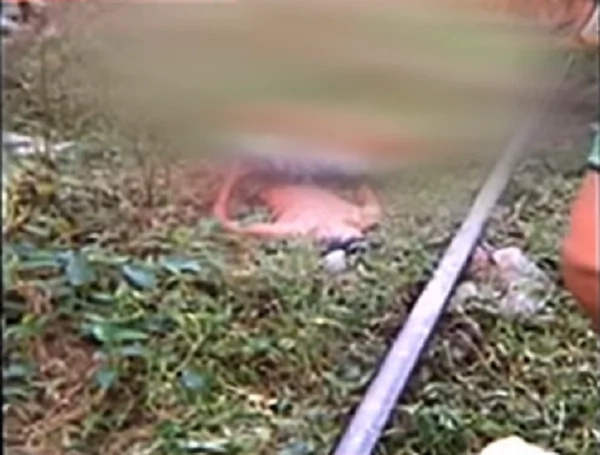 READ ALSO: Duterte defends police in US Embassy incident, says he had no intention to kill
Together with these two teenagers, four others were wounded also because of getting hit by the train.
According to the officials of Barangay 368, the teenagers, ages 12 to 14-years old, were not originally from the place. They only went to the place to drink and have fun.
One local narrated,"Galing daw po sila don sa dulo. Tapos sinaboy po sila doon, napunta sila dito sa lugar namin."
(They came from the far end. Then people there told them to go away, and then they came here to our place.)
READ ALSO: Man disrespects Jesus Christ by posing with a statue like this
Based on the initial investigation of the authorities, the teenagers were drinking at the middle of the railway and too much alcohol made them fall asleep on the railway. Even the bottles of their alcohol were still present on the scene.
Because they were all drunk, they did not notice that the train was nearing them.
The wounded teenagers were brought to the hospital for medical treatment.
The Barangay Kagawad said that they did not fail to remind people to stay away from the railway.
"Pinagbabawalan namin. Kasi bawal talaga tumambay dito sa riles eh. Tumatakas lang sila," explained the Kagawad.
READ ALSO: Father falls on son and kills him
(We do not really allow them. It's not allowed to stay and rest at the railway. They just sneak their way to it.)
The Barangay authorities are reminding everyone to be careful whenever they pass by the railway. Because of the incident, it is possible that they will be also implementing stricter rules to keep people safe from danger.
Watch the video below and look at what happens when you are not careful around trains and railways!
Source: Kami.com.ph