Hey guys, beware! Now, if you came late to work or disappear for lunch five minutes early your boss could caught you in a matter of second thanks to the advanced surveillance of spy cats!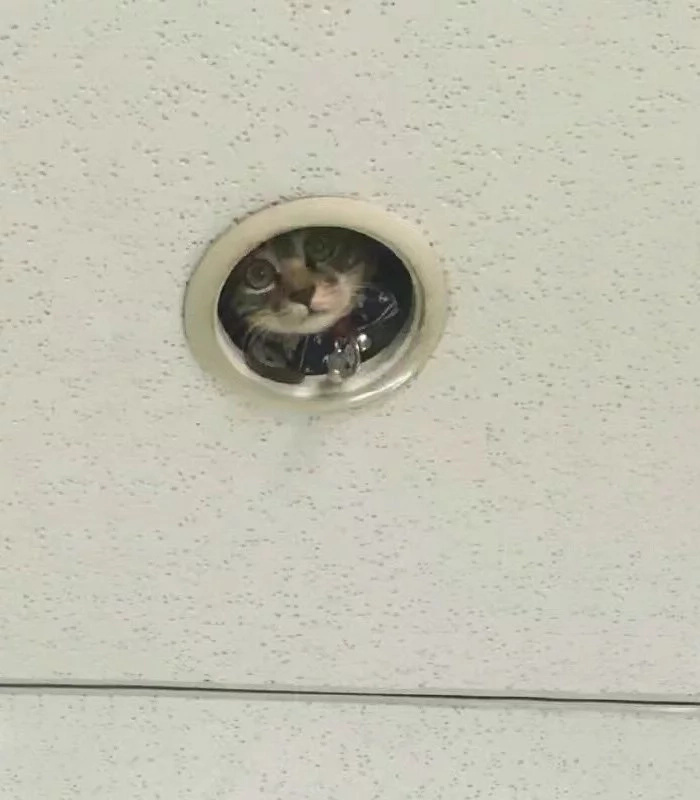 I swear I'm not kidding you! Pictures posted by Japanese Twitter user @omocha_no_uma show a little cat watching the employees at their office from a hole in the ceiling.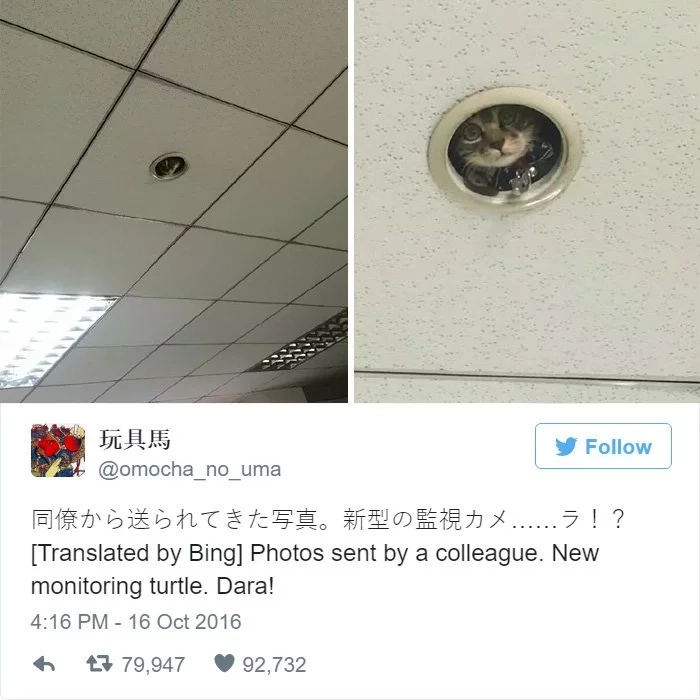 The post already has been shared more than 80k times in social media and is the center of many jokes between coworkers around the world.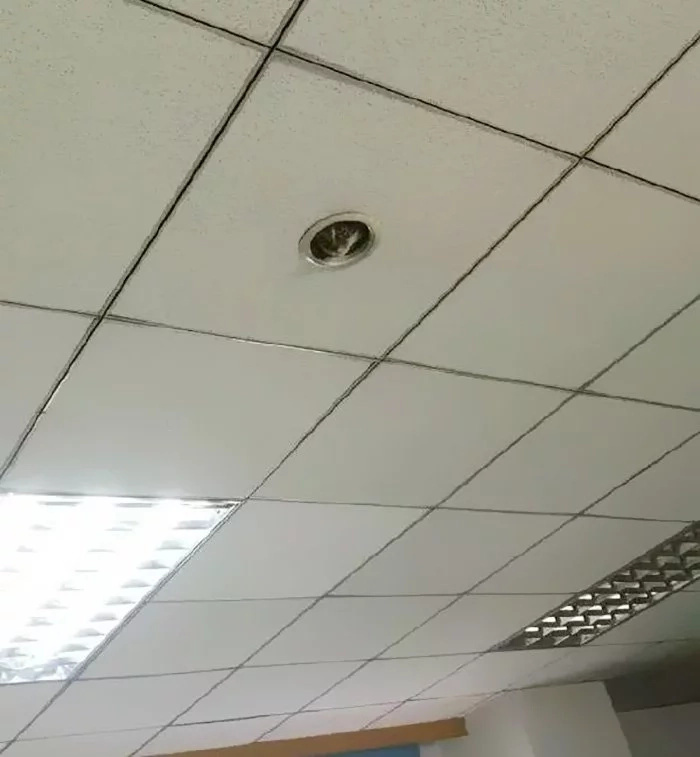 What this little dude was doing in the ceiling is unknown, but for many jokers the kitty is the latest in surveillance technology.
So what do you think? Is this a new tactic to monitor your productivity or a poor cat looking for its way back home?
Source: Kami.com.ph