The list of women stepping out Trumps sexual assaults is engrossing more and more
All the women found this the best moment for law suing
Some of Trump's victims talk about raping or pedophile acts.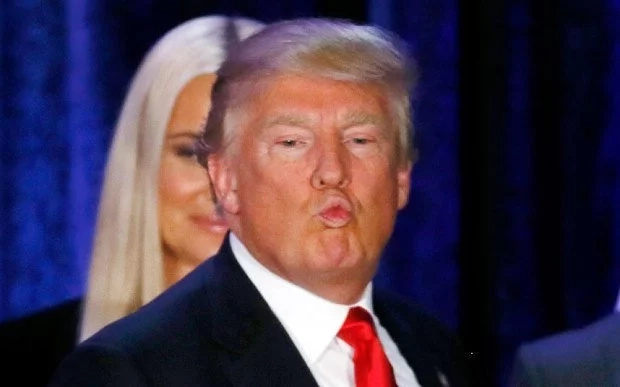 Some people might say that it is better to be sorry than to ask for permission and apparently, Donald Trump is one of those regarding women, although he has gone a little bit too far.
The list of allegedly sexual assaulted women is long and it doesn't seem to have a clear end, and all the women in the list have decided to step out now when Trump is one of the strongest candidate for the presidency of America.
All the women supposedly sexually assaulted by trump have become pretty famous and have written books on how the candidate force them to do things against their will or how they were groped by him. Some of them would even talk about a o several raping sessions.
One of the women also accuses Trump of being a pedophile that abused her when she was only 12 years old. There are more accusations than women on the Trump's women list. Here are some of them.
Karena Virginia
Summer Zervos
Kristin Anderson
After the second presidential debate, Kristin Anderson told the Washington Post she was at a Manhattan nightclub in the 1990s when a man sat down next to her, slid his fingers up her skirt, and touched her vagina through her underwear.
Jessica Leeds
Rachel Crooks
Natasha Stoynoff
Ivana Trump
Perhaps Trump's most famous accuser is his ex-wife Ivana, who during a deposition in the 1990s described a harrowing scene in which Trump held her arms back, pulled at her hair, and raped her in a fit of rage. She herself used the word "rape.
Jane Doe
In 2016, a woman using the name Jane Doe filed a federal lawsuit against Trump in New York state, claiming that Trump raped in 1994 when she was just 13 years old. According to the suit, Jane Doe had moved to New York to be a model and attended parties with Trump and his friend Jeffrey Epstein—a registered sex offender known in the media as the "billionaire pedophile."
Cassandra Searles
Temple Taggart
Mindy McGillivray
Erin Burnett's friend
And this will continue for a while.
Source: Kami.com.ph