* The name of the woman and the teacher remain in secret
* The student wrote her offer on the answer booklet
* For here, that was an easy way out.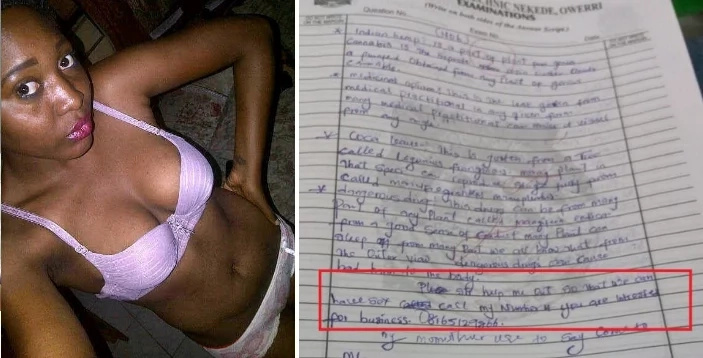 Negotiation is not frown upon unless you are trying to negotiate your grades with your professor by offering some sex. The professor shocked by the offer made by the student took immediately the case to higher authorities.
This very lavish offer occurred in the Federal Polytechnic, Nekede, Imo State, Nigeria when a female student wrote on her answer sheet her idea of having sex with the teacher in exchange of good grades.
She wrote "Please sir help me out so that we can have sex. Call my number if you are interested for business" Certainly sex is much more pleasurable and easy to do than studying.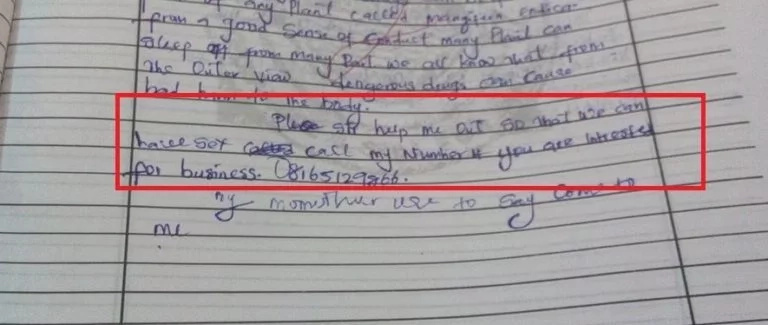 The name of the student or the teacher remains unknown, but the prove speaks by itself. Perhaps giving apples to the teacher is out of fashion.
The professor didn't accept the offer and took the situation to higher instances where she could receive an appropriate answer to her very interesting proposition and a grade according to the other answers in her answer sheet.
Source: Kami.com.ph