- Police sting operation arrests 4 prostitutes and one John
- The prices quoted for sex ranged from $150 to $350
- The man offered food as a sexual enticement
The police in Casper, Wyoming set up a sting operation during which they hoped to catch prostitutes and their Johns. The sting operation resulted in one man and four women being apprehended. The four women were arrested on suspicion of prostitution. The man was arrested for soliciting sex for a fee but in his case it was a fee with a difference.
The three of women were from various areas whilst the fourth woman was listed as homeless. The man, David Mangus was from Casper. The four women were Bailey Bruce (Evansville), Cassandra Coombs (St. Paul), Canisha Martinez (Casper) and Alexandra Tyler (homeless)
The police had reacted to online adverts placed by the group of prostitutes. When the women were contacted they all agreed to perform sex acts. The prices ranged from $150 to $350. During the operation a meeting place was agreed upon. The police pitched up at the meeting place and the women were arrested when they arrived to keep their sex appointments.
David Mangus answered an online advertisement that was placed by the police as part of their sting operation. When contact with the so-called prostitute was made, he offered to pay the 'prostitute' a quarter pound cheeseburger and chips from McDonalds. The police arrested him when he appeared for the assignation complete with the packet of food. He was booked into the Natrona County Jail but was later released.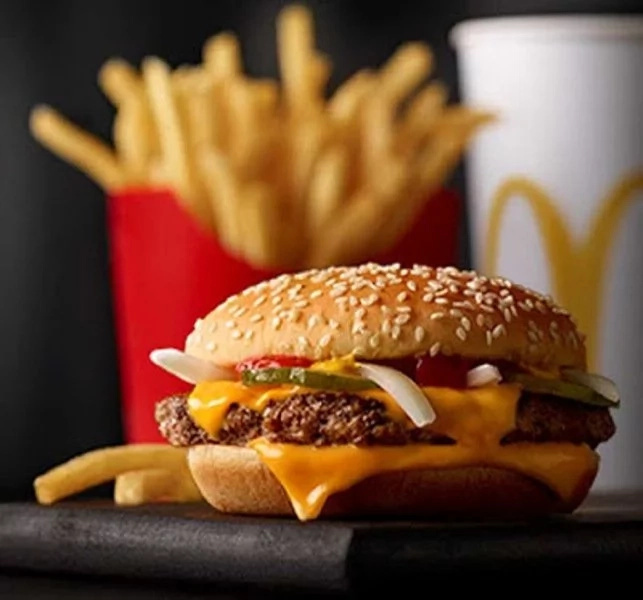 One of the police officers, Detective Dan Dundas remarked that it was not a normal to pay hookers with food.
Source: Kami.com.ph