- An 11 year old girl was nearly kidnapped at the Imperial Beach, San Diego
- She provided the police with a description of the car and the passenger
- The police have an identikit of the man
An 11 year old child has given the police a description of her would be abductor.
The girl was playing on her scooter on the Imperial Beach in San Diego at about 5:15pm. A dark blue Ford pulled up alongside her. There were two men in the vehicle.
She couldn't remember what the license plate of the vehicle was. One of the men, the passenger, exited the vehicle and tried to entice her into the car but he was not successful. However the girl did get a good look at him.
She managed to give the police a detailed description of him. The police have compiled a good identikit from her description.
He is described as a white man who has greying hair of the type usually called pepper and salt. His hair was slicked back. He also had a large pepper and salt mustache.
He had two tattoos which the child was able to describe. One of the tattoos was a large eye in the middle of his forehead. The other was a skull in the middle of his throat. She said he was about 5'11" and weighed approximately 180 lbs.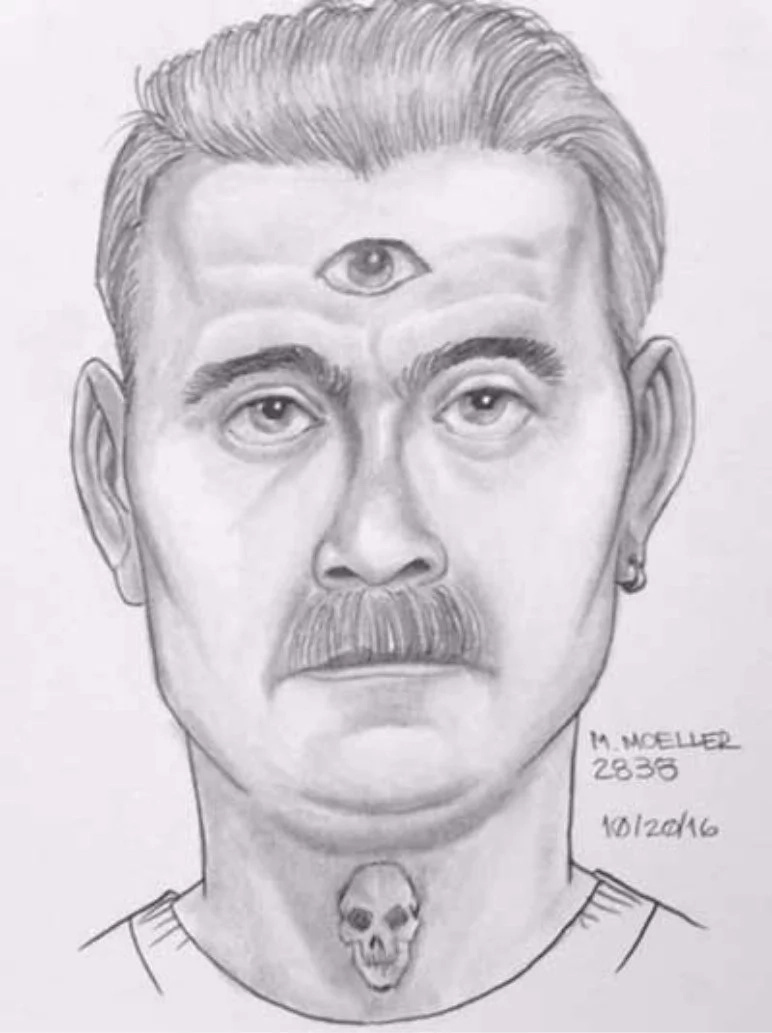 When he tried to grab her, she managed to escape and run to a relative's house nearby.
She claims that she does not know the man and couldn't give the police a description of the driver of the car.
The car drove off after the attempt. The whereabouts of the vehicle is not known. Police have requested the public to assist them if they can identify the man from the identikit.
Source: Kami.com.ph