-A live television program was interrupted by a stray cat
-The host used the opportunity to encourage people to help strays during the cold Turkish winter
-The cat was adopted by a studio worker
A stray cat walked onto the set of a live television broadcast and instead of causing a disruption something very different happened. The host of program reacted in an unexpected and touching manner when he took the opportunity to make people aware of the stray animals and that people should take care of them and he went on to encouraged people to open their homes and their hearts to the animals.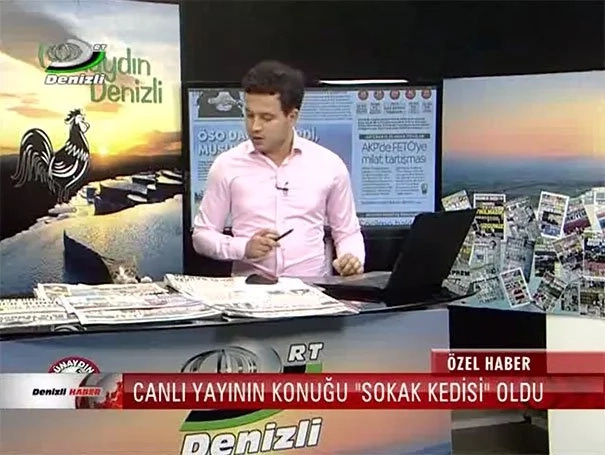 Çelebioğlu went on to say that winter is coming and that a stray cat should be cuddled and he encourage people to open their doors and hearts to the animals and give them something to eat and drink. He suggested that people should make an effort to look after them.
While Çelebioğlu was talking the cat did as all cats do and curled up on his laptop keyboard. The cute kitten looked very comfortable and at home.
Çelebioğlu and his co-workers gave the stray something to eat and made a warm bed for him to sleep in. One of the studio workers was so touched by the event that she adopted the cat and called the cat Hüsnü which means beauty.
Source: Kami.com.ph