- President Rodrigo Duterte is still the most trusted official in the Philippines
- The results were based from the survey conducted by Pulse Asia
- Other officials listed were VP Leni Robredo and Senator AquilinoPimentel III
President Rodrigo Duterte is still the top pick of many Filipinos when it comes to overall performance in the government according to a survey conducted by Pulse Asia.
READ ALSO: Hindi kami tatahimik! Outraged Senators slam Duterte's US-separation as betrayal and communism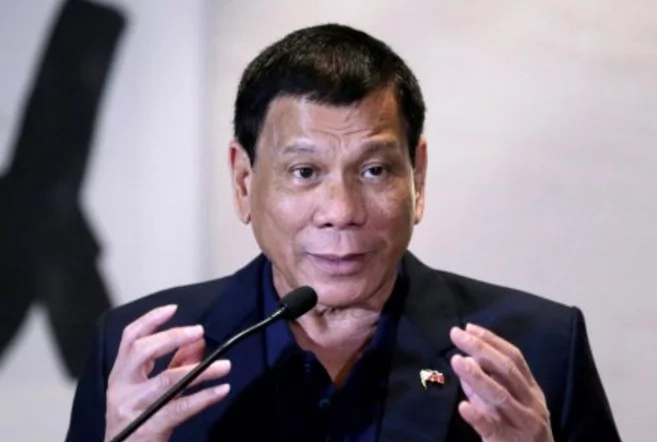 Together with Duterte, other Philippine officials who were approved by Filipinos based on performance are Vice President Leni Robredo and Senate President Aquilino Pimentel III.
Based on the results of the Ulat ng Bayan national survey on the performance and trust rating of top national government officials, Duterte was able to maintain a high approval rating of 86%.
On the other hand, 66% of the respondents gave their thumbs up to Leni Robredo's performance while Pimentel got a 61% approval rating.
READ ALSO: Russia to play Santa for PH after Duterte lands in Prime Minister's 'nice' list
When it comes to the trust rating, the three top officials mentioned above also go the highest trust ratings.
Duterte got an 86% trust rating which definitely means that Filipinos trust Duterte's administration and his workings.
Meanwhile, Robredo earned a 65% trust rating and 55% goes to Pimentel.
The other top officials listed by Pulse Asia were Supreme Court Chief Justice Lourdes Sereno who got an approval rating of 46%. House Representatives Speaker Pantaleon Alvares got the same approval and indecisions ratings of 43% and 42% based on the survey.
READ ALSO: FIND OUT why the Philippine flag was raised higher than 4 other China flags!
A sample of 1,200 representative adults, ages 18 years old and above, took the survey by Pulse Asia.
President Rodrigo Duterte is now in China for a 4-day state visit in which he will restore and strengthen the relations between the Philippines and China.
Source: Kami.com.ph