- Everyone has the tendency to get nervous on stage
- But this contestant must have really been super nervous
- She gives a hilarious answer to cyberbullying: love your mother!
They say that if you are beautiful, you have a tendency to not be as smart as other people mainly because you rely on your beauty.
READ ALSO: Drinking game for 3k pesos go viral
And this might be true sometimes. After all, we each have our talents. Those good in physical activities may not be good in math or science.
But is this the case for this beauty contestant?
Well, in the video, the Kristine Lopez, candidate number 10, is asked to come on stage for the question and answer portion of the program. The question given to her was "What piece of advise would you give to victims of cyberbullying."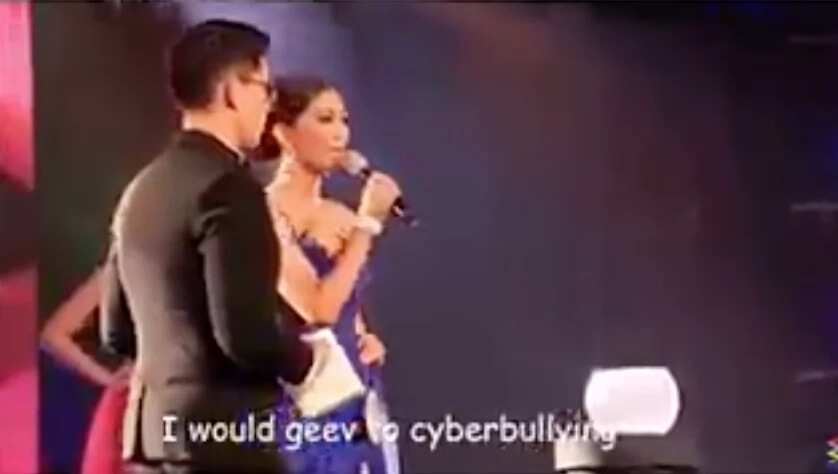 READ ALSO: Teacher caught disciplining student by tossing him around like a doll
The beauty pageant contestant struggled with the question. She said "Oh my God Im sorry". She stammered a bit.
In the end, her advise was to "Love your mother."
Now would you say this is because she had no idea about the topic? Or maybe she had stage fright?
READ ALSO: Pinoy farmer shares his powerful version of Budots Dance
Whatever the case, it was an entertaining video to watch:
Source: Kami.com.ph