- Drinking games have become more and more creative
- In this video, a girl is challenged to take shots for money
- Do you think you can take this challenge?
Don't you wish your drinking skills can gain money? Well wish no more because a new drinking challenge has gone viral online.
In a video posted at the Oblivion Bar and Lounge, an adventurous girl is trying out a new challenge.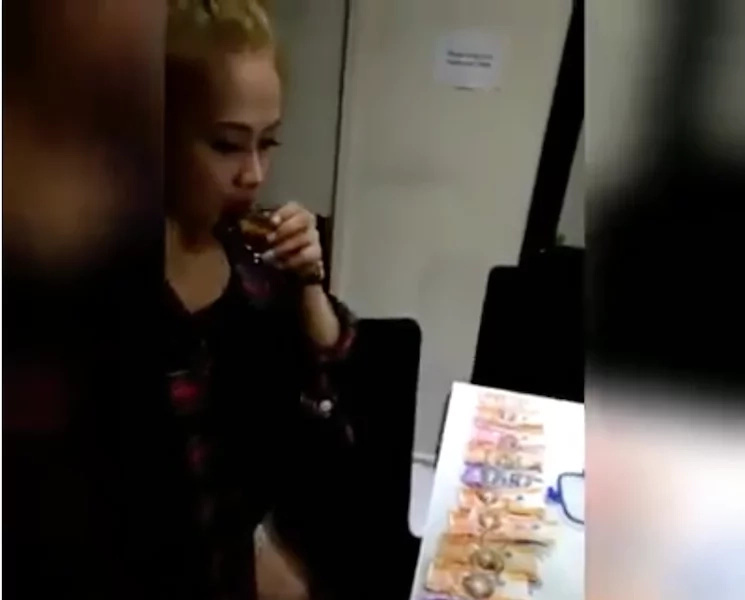 READ ALSO: Abusado si Sir! Violent teacher tosses 5-year old student like a doll as PUNISHMENT
Here, glass shots are placed on top of money. The rules are, you get to keep the money under each shot glass. So in essence, the more you drink the more you earn.
In this bar located in Quezon City, the girl did not back down from the challenge.
Shot after shot she started drinking. And when she started feeling dizzy, she dipped her finger in salt and drank a kicker to bring her back in the game.
READ ALSO: Palung-palo! Energetic Pinoy farmer nails Budots Dance Challenge
At first, she started drinking the shots quickly. But soon she had to slow down.
The video as of writing has more than 43,000 likes and more than 3,200 shares.
Now the question is, do you think you can beat her? Do you have the stomach for this challenge?
If yes, well then get a group of friends and drop some cash, and play on!
READ ALSO: Bank Robber Was Arrested When Stolen Cash Fell Out Of His Trouser Leg
WATCH the video below and see if you can beat this girl:
Source: Kami.com.ph