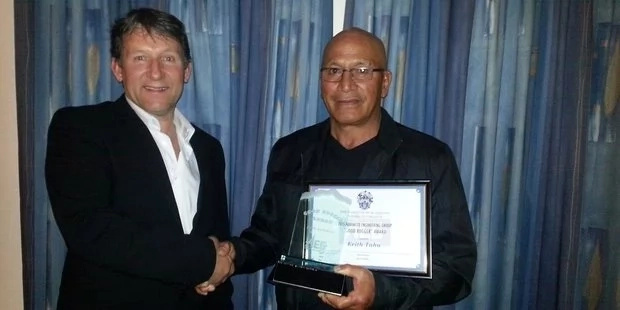 Keith Tahu is a long-serving employee of Bellingham Quarries in Kaitaia, New Zealand, who is also responsible for designing and conducting annual preventative maintenance programs, that after a successful career, was honored with the Institute of Quarrying's inaugural Good Bugger Award.
Mr Tahu has also been crucial in implementing the revised health and safety systems applying to the plants from Cape Reinga to Panguru to Mangonui since he joined the firm on May 1, 1973 and has worked at many quarry sites.
He became a B grade quarry manager in 1976, then progressed to an A grade unrestricted quarry manager in 1984. Mr Tahu is currently overseeing management of the company's three agricultural lime plants.
This is the perfect example of how your constant work and commitment could lead you not only to be honored with an award butt also make you proud of yourself and show everyone else that you are a responsible person dedicated to do the things in the best way that you can.
Source: Kami.com.ph