- A shocking dashcam video shows a violent suspect high on drugs resisting arrest
- He attacked a female cop and apparently almost killed her
- He suffered injuries as well in the process of being subdued
There is also bodycam footage of the struggle.
Parta Huff (28) was high on the drug PCP (Phencyclidine) - or 'angel dust' - when he crashed his vehicle into the front of a liquor store in Chicago earlier this month. He attempted to leave the scene but was found by police close by after being flagged down by a civilian.
They ask him to stop but have to physically restrain him. He starts to resist and the officers are forced to taser him.
The taser has no effect due to the drugs in his system and he wrestles a female black officer to the ground and starts bashing her head into the ground in the middle of the road.
Her partner and members of the public attempt to assist but due to the strength brought on by the drugs they have a hard time of it.
Eventually he is handcuffed and within minutes there is a swarm of police officers on the scene. He gets carried and placed in the back of a police van.
The female officer says she thought she was going to die, but did not want to risk shooting him and suffering the repercussions, such as riots and from the Black Lives Matter movement.
She suffered a chipped shoulder bone, concussion, and a neck injury, and bits of concrete had to be picked out of her skin.
Huff was charged with attempted murder of a police officer and aggravated battery. He was held without bail after testing positive for PCP.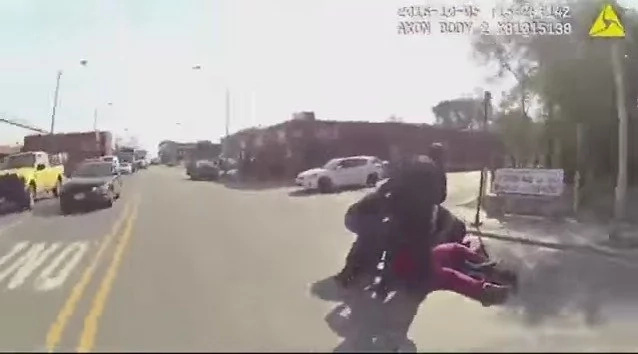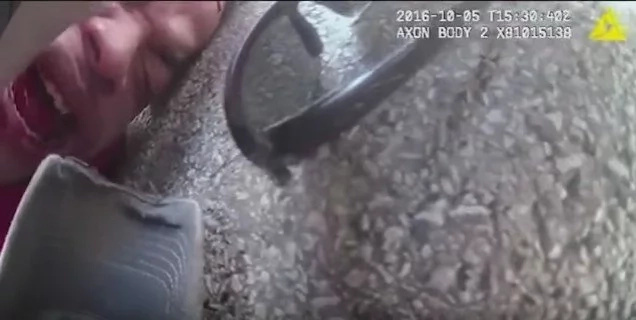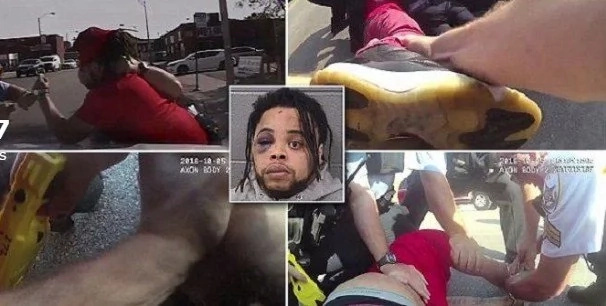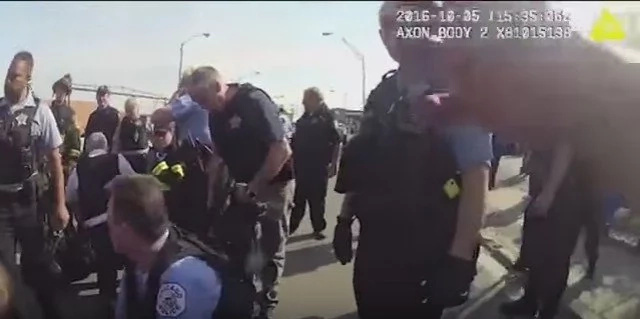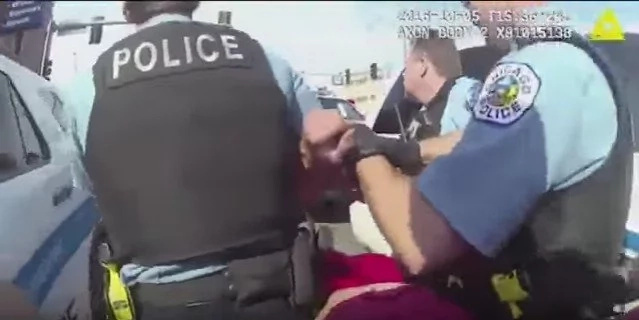 Source: Kami.com.ph