- A Utah mother has claimed that she was groped by a Layton police officer
- He attended the scene of a minor vehicle accident and suspected she had been drinking
- He patted her down while she screamed that he was 'groping' her breasts
Amanda Houghton was rear-ended in a minor car accident in Layton, Utah during the daytime. A male police officer from the Layton Police Department was called to the scene on 25 July.
On arrival he suspected that Houghton had been drinking. He asked her to perform sobriety teats before'patting her down', which is standard procedure.
Dashcam footage shows the officer going about his duties while Houghton screamed that he was groping her and demanded that he get witnesses to come watch what he was doing.
She also claimed that she was wrongfully arrested, however she failed the sobriety tests. She said this was due to being left 'shaken' after the accident.
She was charged for driving under the influence, however a blood test later did not reveal any traces of alcohol in her blood.
Her lawyer claims that the cop was a 'bully', but a police spokesman said that it does not appear from the video that any laws were violated by the officer.
Judges will later determine if it is warranted that charges against her be dropped.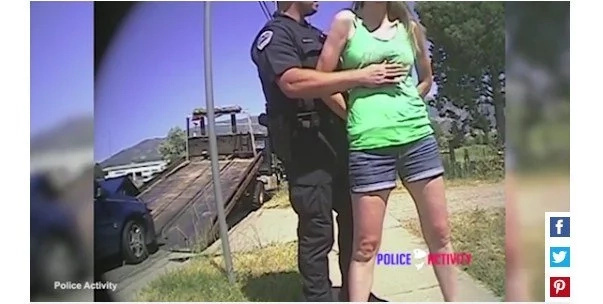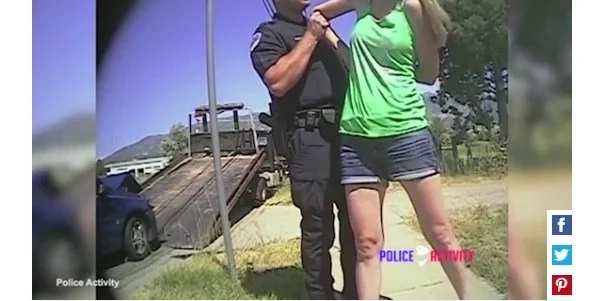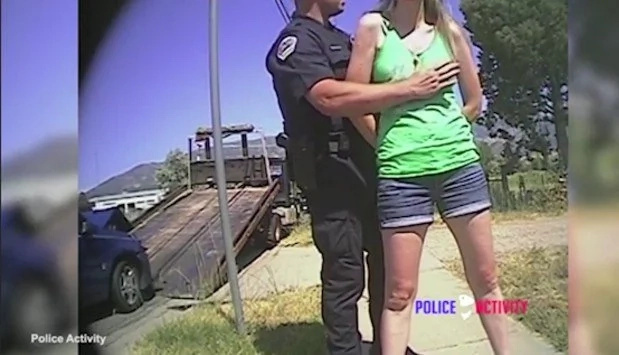 Source: Kami.com.ph