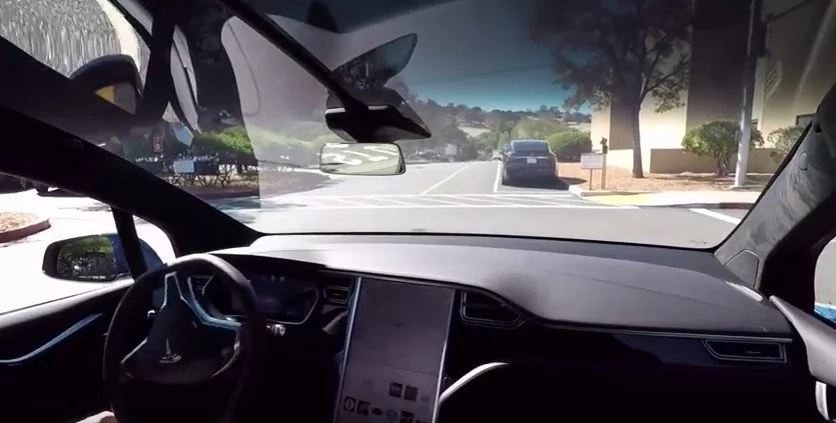 - Watch the following video to see how a Tesla car drives its owner to work and parks itself in the parking lot autonomously
- In the video the car drives the owner autonomously to the tune of The Rolling Stones' "Paint It Black"
- The incredible technology will surely provide more safer roads and a far more comfortable travel
The day when cars are able to chauffeur you to work and then take the tedious chore of parking on their own is already here.
This video shows how a Tesla sedan takes a man straight from his home to his office and then parks itself in the office parking lot, all without the owner ever touching the steering wheel.
The video begins with vehicle leaving the driveway and then making its way through the suburbs to the freeway. It's uncanny to see how the steering wheel turns autonomously and how the car speeds up and slows down all on its own.
READ ALSO: Heroic Railway Worker Saves A Man From A Speeding Train
READ ALSO: Family Comes Home To Find An Aggressive Puma Under Their Table
The autonomous car drives all the way on the freeway at a reasonable speed. IT delivers the owner straight to the door of the office building and is soon off to go search for a parking spot.
It moves across a crowded parking lot, stopping to let a pedestrian pass, and finally finds a suitable parking spot.
The car finally parks itself and turns off.
The video showcases what a cautious driver the Tesla is. One thing that's for sure with the Tesla is that it seems totally in control of the situation at all times.
That often can't be said for a human driver. One of the main benefits of having an autonomous driver is that it never loses its concentration and human error is out of the equation.
READ ALSO: Man Gets Brutally Beat Up On Tape For Owing Thugs Money
Source: Kami.com.ph