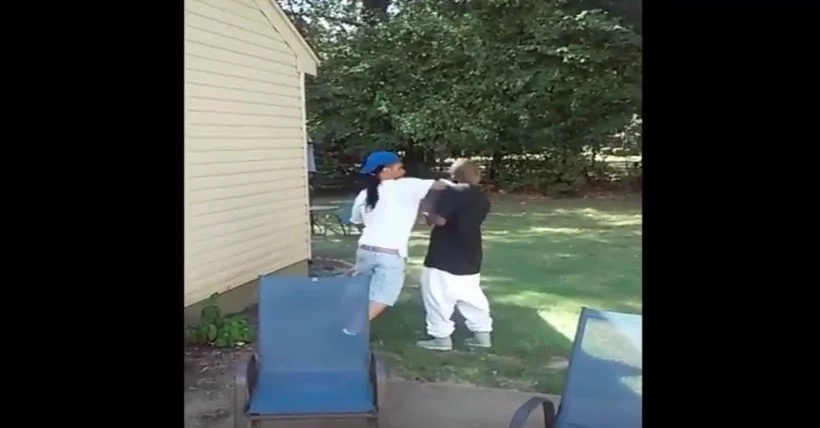 - A video of a brutal fight is making its way across the internet
- The fight breaks out between a debtor and a debtee
- In the ensuing fight the debtee beats his opponent severely
This video captures the moment two men get into a brutal fight because one of them owes the other a substantial sum of money.
The video starts with a group of men leaving the house. One of them is handicapped, but worry not, nobody will be beating the living snot out of the handicapped guy. He's just there to watch what will happen next.
The camera follows the group outside where we see two guys drinking beers on the driveway. When the two men see the group of friends they get up and one of them leaves, leaving his friend to deal with the trouble himself.
READ ALSO: Heroic Railway Worker Saves A Man From A Speeding Train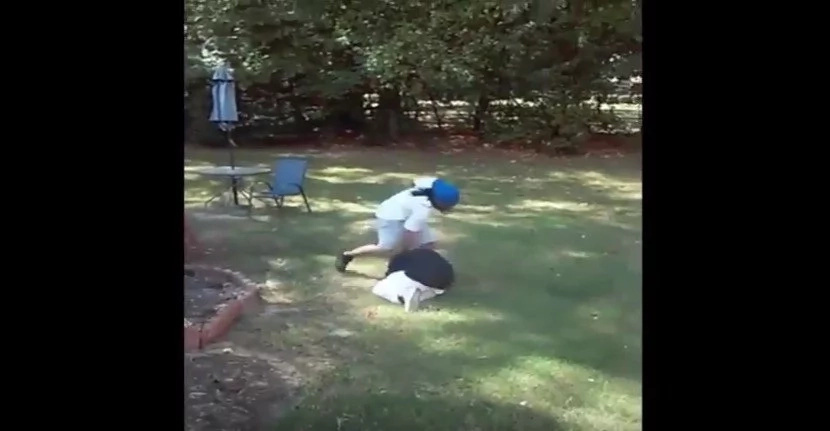 READ ALSO: CCTV Captures Violent Inmate Sucker Punching A Correctional Officer
According to the dialogue we understand that one the man the group surrounded owes them money. He seems quite shocked that they would approach him in such a manner.
The debtor and one of the men he owes money to step aside for a little chit-chat. However, it doesn't take long for the situation to get heated.
With a quick punch the debtee sends his opponent to the ground and begins to beat him severely. Just as soon as his opponent tries to get up he throws a few more punches that send him back to the floor.
And when the opponent is on the ground he kicks him in the head.
The video ends when the men walk away leaving the debtor counting his teeth.
READ ALSO: An Amateur Boxer's Badass Knockout Punch Goes Viral
Source: Kami.com.ph