- Mark Zuckerberg's daughter has spoken her first word
- It was not Facebook - it was something she loves much more
- Little Max loves spending time with her best buddy
Mark Zuckerberg apparently uses Facebook just like any of us - to show off with pictures of his baby and his dog.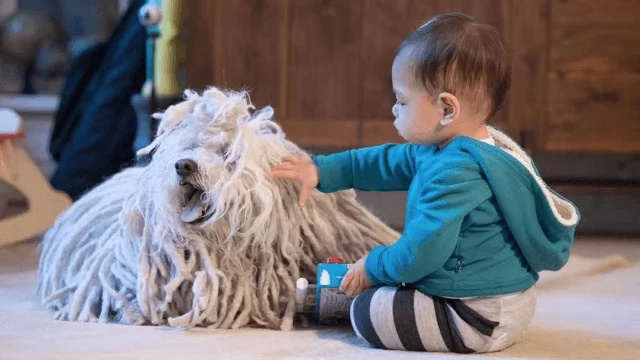 He posted a photo of his baby Max, an adorable 10-month-old, playing with their Puli dog, Beast. He simply captioned it: "Max loves Beast. Her first word: dog."
In families with babies and dogs, it's pretty important to have everyone on the same side. The perfect scenario is when the baby and the dog are true friends, just like in Zuckerberg's family.
He explains that Max often drops food on the floor, but beast always comes to the rescue and eats it.
He has also shared a joyful photo of Beast jumping around.
Source: Kami.com.ph