These are not what they seem to be. These are hyperrealistic sculptures, they are so detailed, you even can not figure out whether they are alive or not.
Here is the best collection of hyperrealistic sculptures between 1973 and 2016 of the Bilbao Fine Arts Museum:
Peter Land - Back To Square One (2015)
READ ALSO: Her Husband Was Paralyzed, But Now They're Finally Dancing... (Video)
You think that's a joke? Not at all, it's a man hidden in boxes. It's a self-portrait of this sculpture's creator.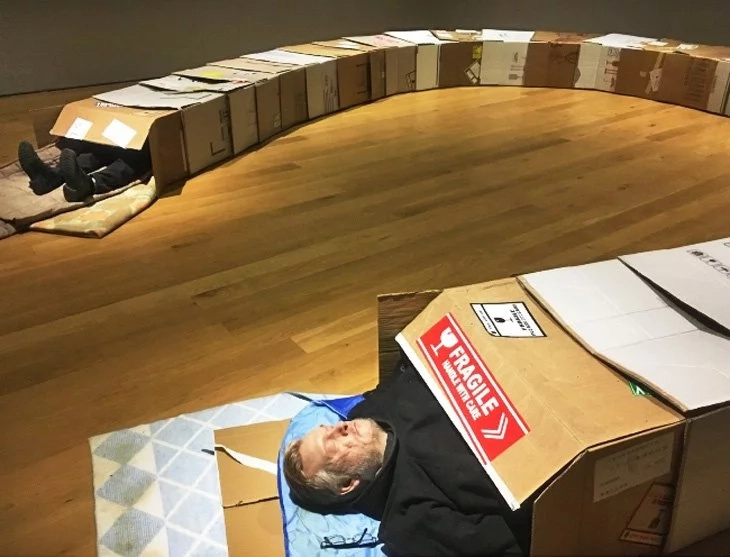 Mark Sijan - Cornered (2011)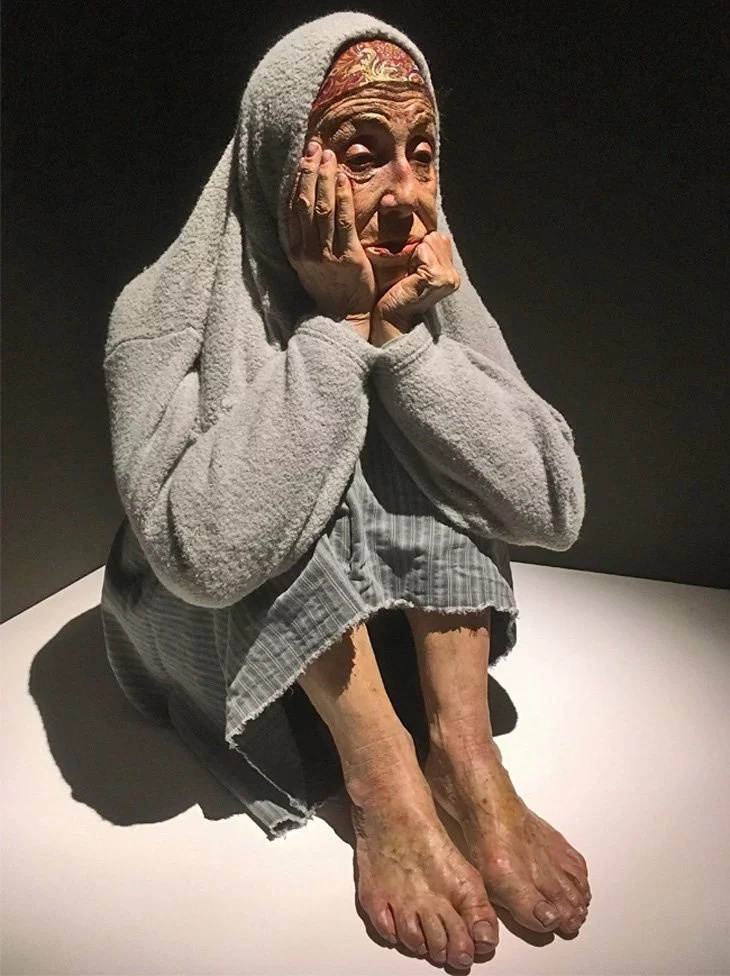 Pay attention to those feet, all those wrinkles, nails look so real! Besides, that look in her eyes.…incredible!
At first, you may think this is a nude model, but it's a collection, consists of three sculptures that look so real! Just look at the texture of the skin, hair, veins and birthmarks.
Paul McCarthy - That Girl. (T.G. Awake) (2012-2013)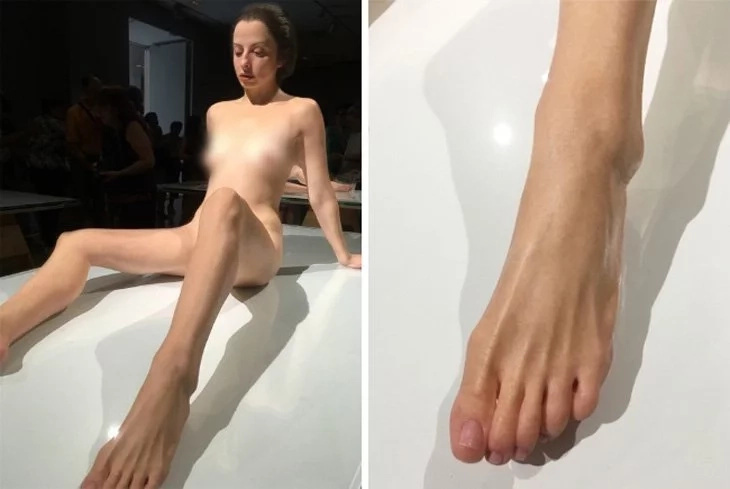 Sam Jinks - Untitled(Kneeled Woman) (2015)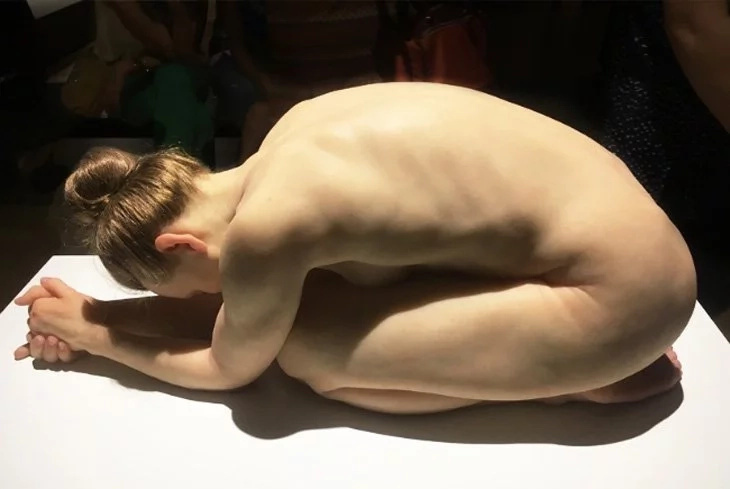 I just caught myself on a thought that I want to touch the sculpture so much, to make sure those are not real people. All those sculptures are made of silicon.
Carole A. Feuerman - General's Daughter(2011)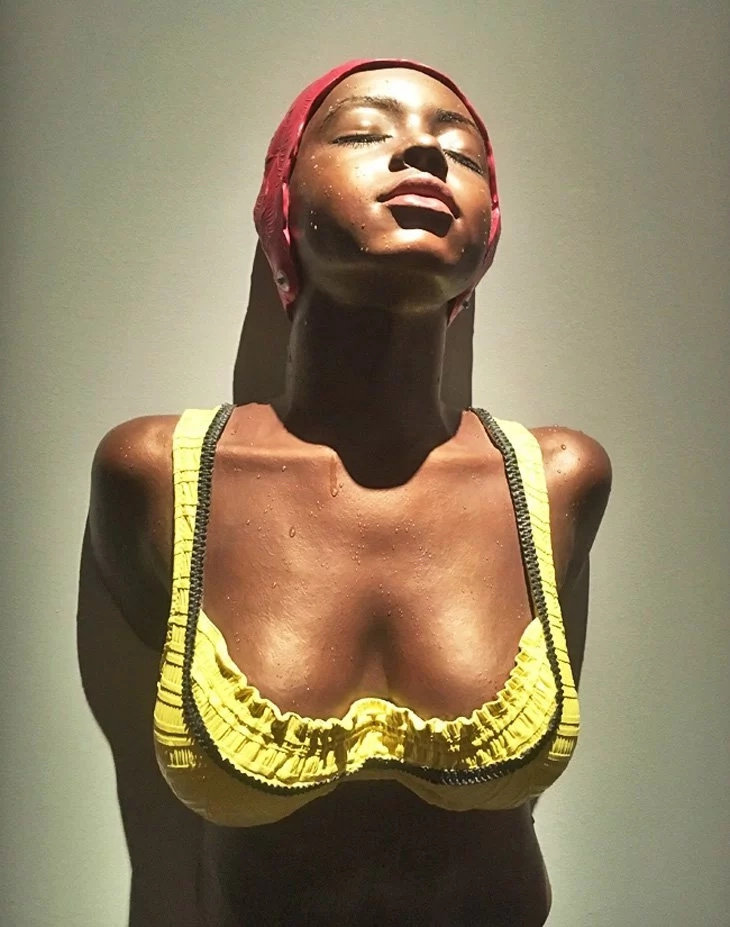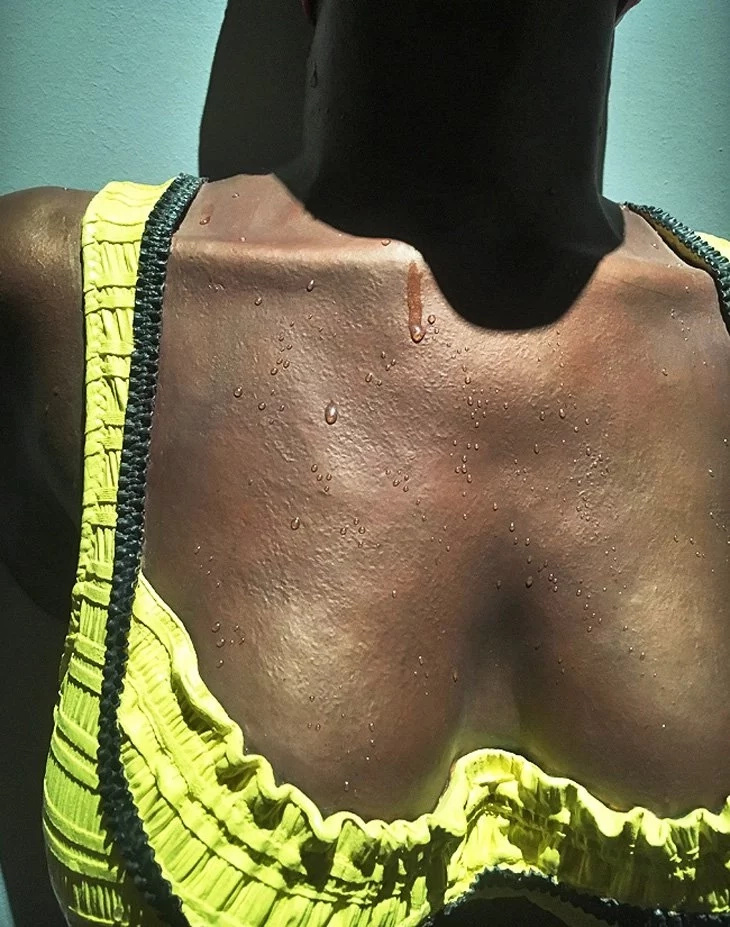 It's hard to believe that sculpture is made only of resin and oil.
Sam Jinks - Woman and Child (2010)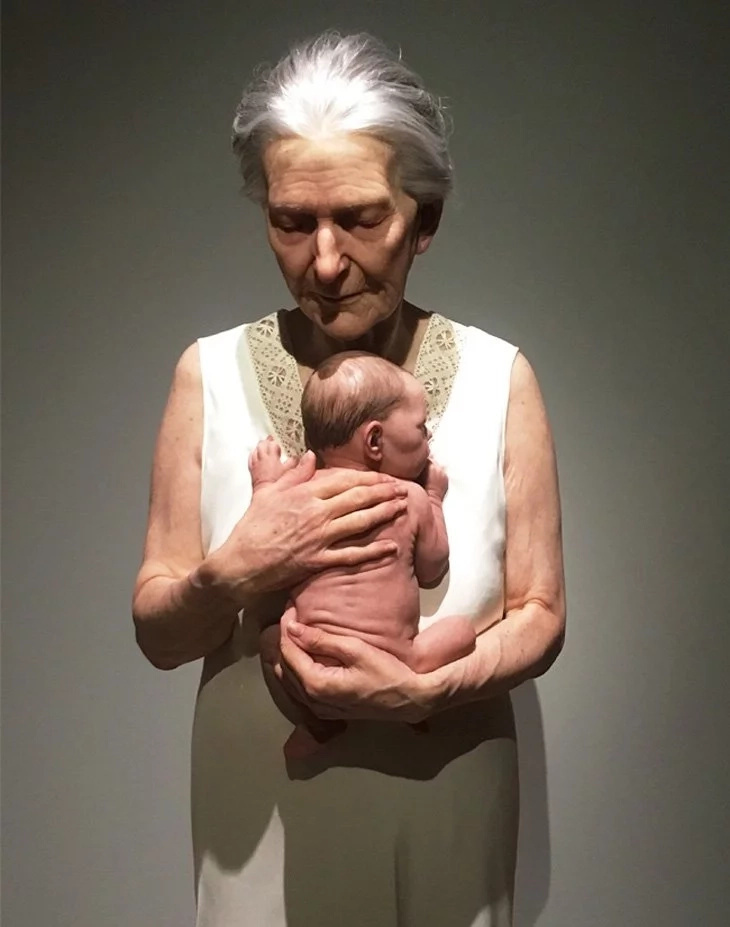 READ ALSO: This huge catfish ate people!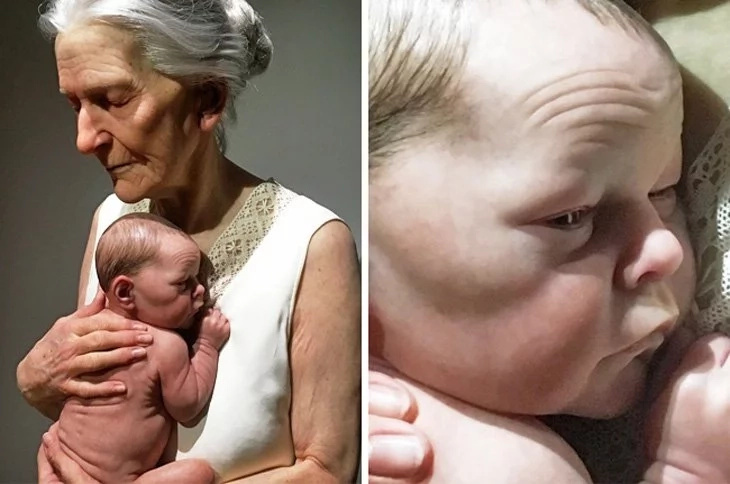 This sculpture is outstanding!
Marc Sijan - Embrace (2014)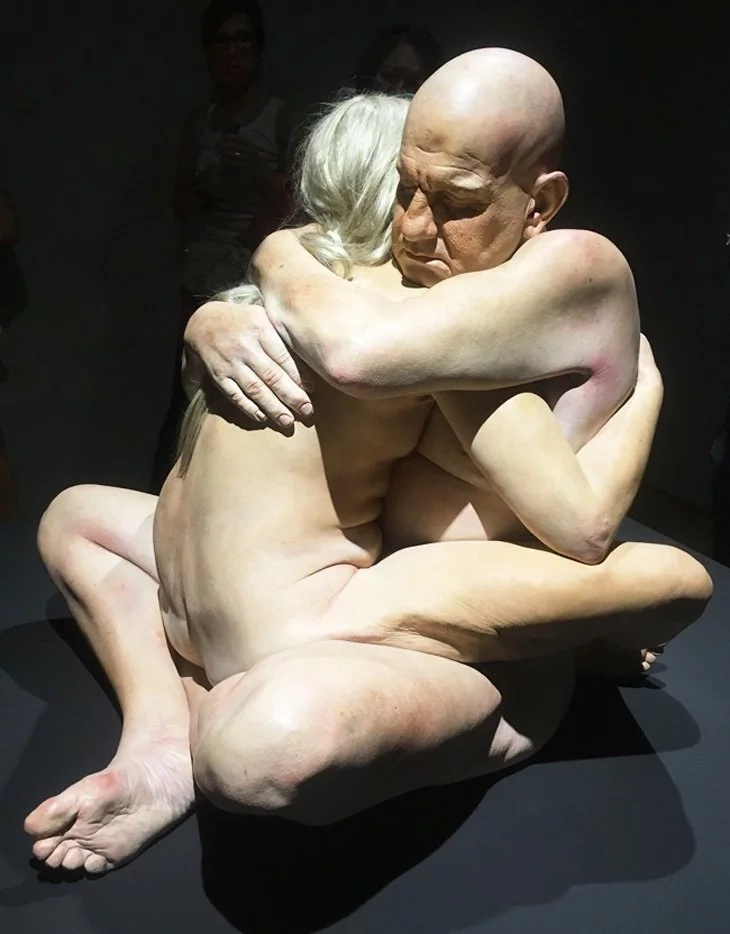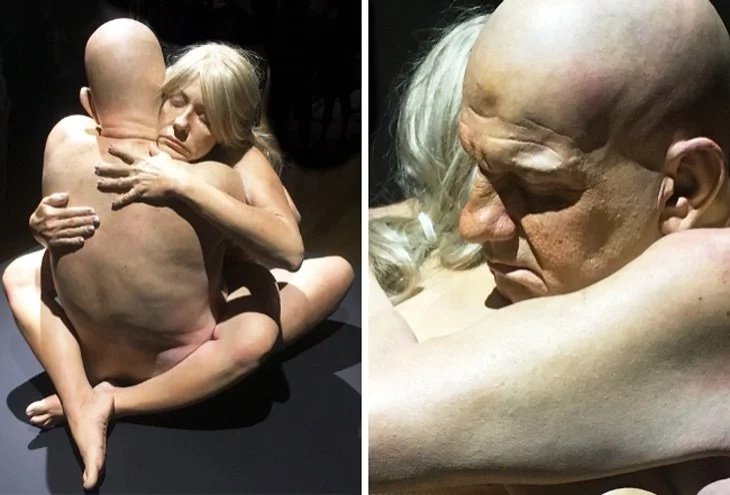 "Excuse me, why are you sleeping in the museum?"
Duane Hanson - Traveler (1989)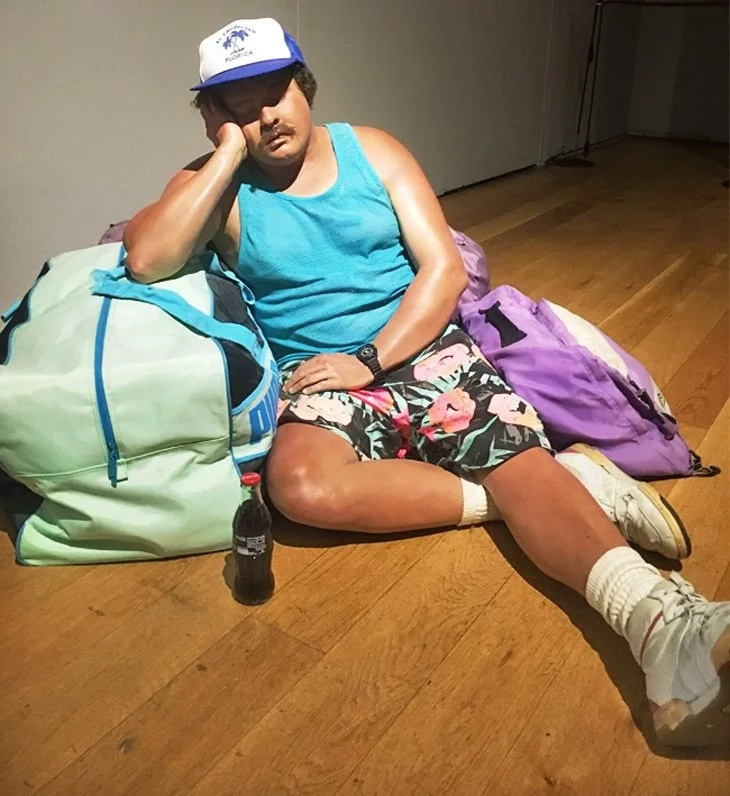 Zharko Basheski - Ordinary Man (2009-2010)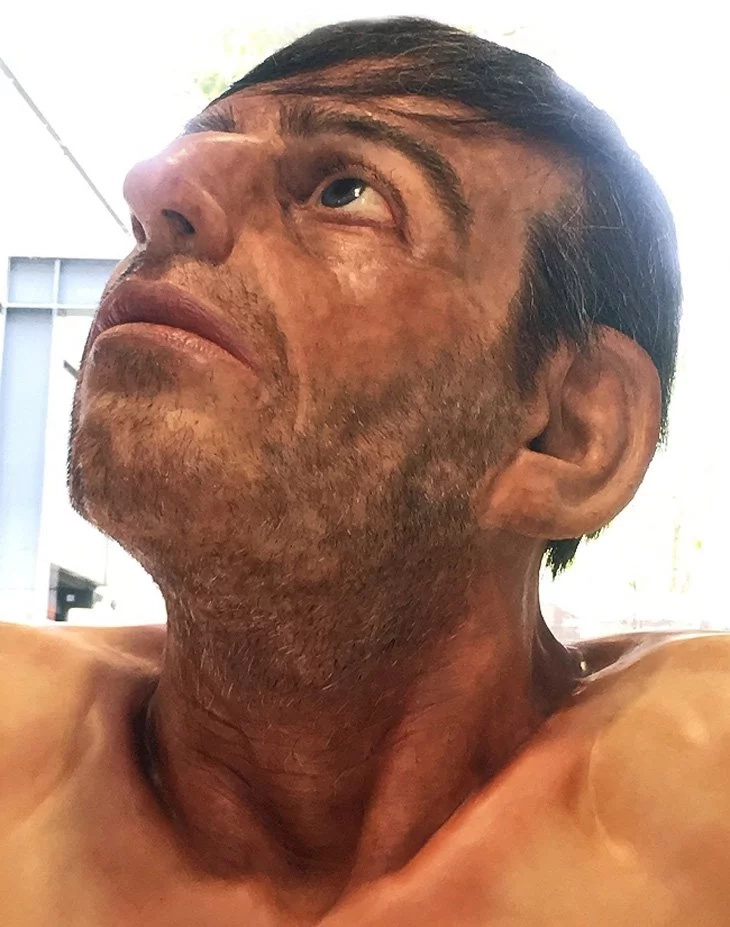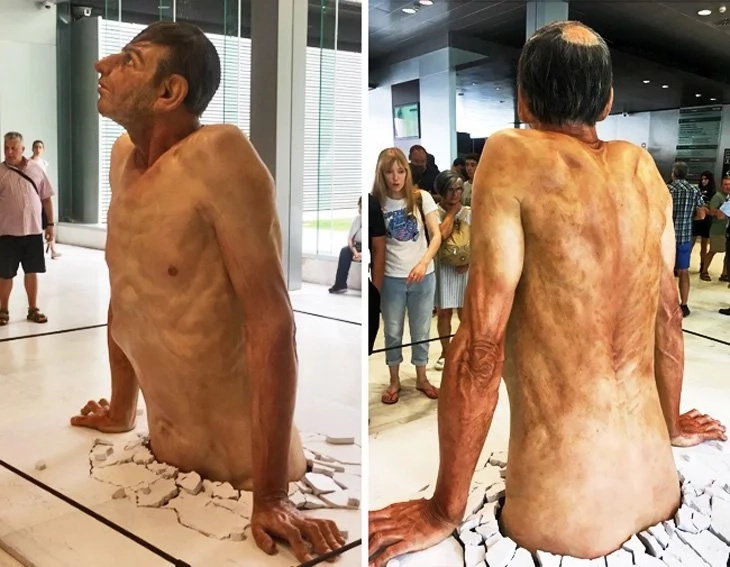 Source: Kami.com.ph