- A 10-month-old boy has the most stylish OOTD on Instagram
- Ringo Sid have all the pieces that guys would love to get their hands on
- Ringo's parents Gino and Cathy dress him up and upload the photos on the baby's Instagram account
Girls have different preferences when it comes to their 'dream guy'. Some likes the bad boy ones while others are most attracted to the good guys.
While some girls look for a guy's kind heart or intelligence or other amazing characteristics, there is no doubt that guys get girls' attention first through their appearance especially their fashion sense.
A 10-month-old baby Ringo Sid definitely have the style every girl looks for a potential botfriend. The baby has an Instagram account where photos of him wearing his OOTDs are posted by his parents Gino and Cathy. The couple said: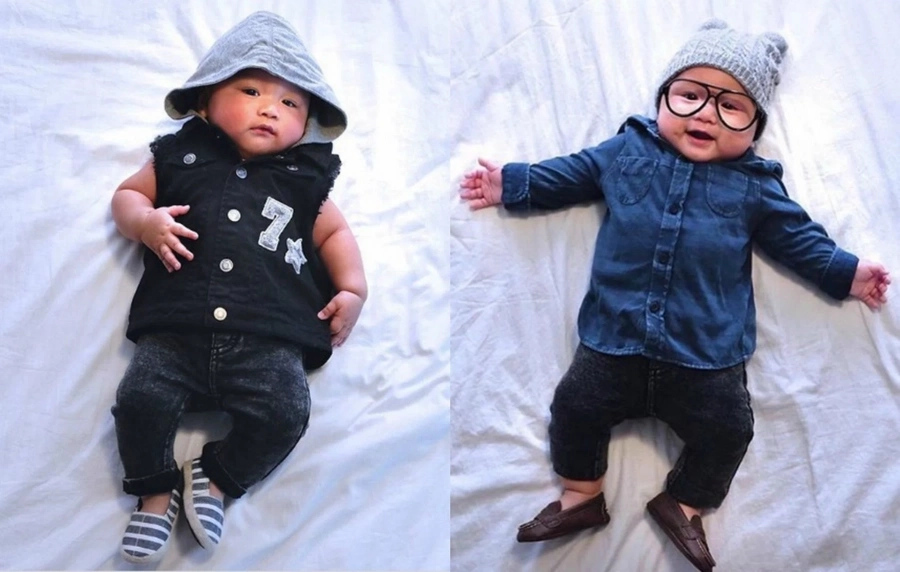 READ ALSO: Top 5 funniest and cutest baby videos
"We just like making him look hip and cute. There are so many good brands nowadays that any baby can be fashionable, unlike during our time when we only had Guess and OshKosh."
Ringo surely has his statement pieces such as cool sneakers, stylish caps, and everything a guy on his 20's would love to have.
Here's one casual day out:
READ ALSO: VIDEO: Baby becomes emotional as mommy sings to her
Group study with classmates:
Boys night out:
Date at the park:
Rebel look:
READ ALSO: You won't believe what this dog does when alone with the baby
Source: Kami.com.ph