- Little girl had a perfect response to kids staring at her birthmark
- Two-year-old noticed other kids were looking, so she found a way to educate them
- Mother was left in tears, knowing she had done a good job raising her
A mother was very surprised when her little daughter had a brave response to kids staring and asking about her birthmark.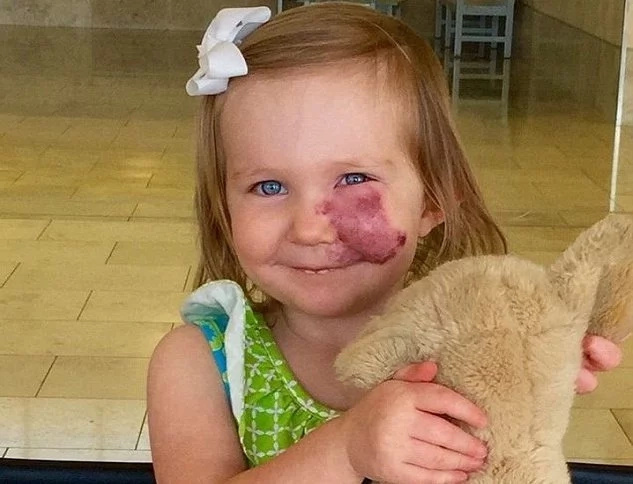 Lydia Bossley (2) has a port-wine stain on her left cheek. Usually,it's not too noticeable, but it was pretty obvious after she attended a treatment.
Her mother said:
This morning at preschool drop off, I could tell my daughter noticed some of her new classmates staring and whispering when they saw the fresh bruising on her face from her latest treatment to keep her port-wine stain birthmark healthy.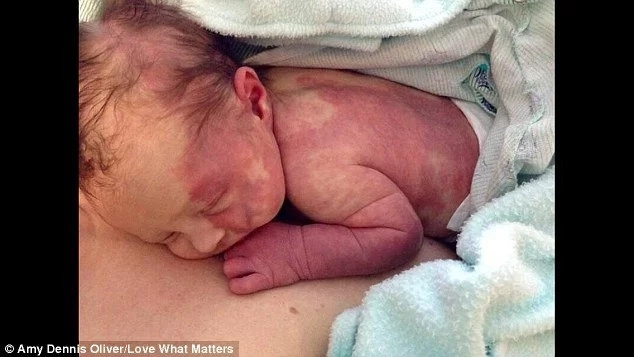 However, Ms Bossley was stunned to see the reaction of her little girl.
Instead of getting upset or self-conscious, Lydia simply walked over to her cubby, pulled out the copy of Sam's Birthmark [book] and handed it to her teacher to read to the class. She isn't even three yet but her resilience and ability to self-care blows me away. I cried nearly the entire way to work - not because I worry how her peers will treat her in the years to come, but because I know this girl is gonna do big things.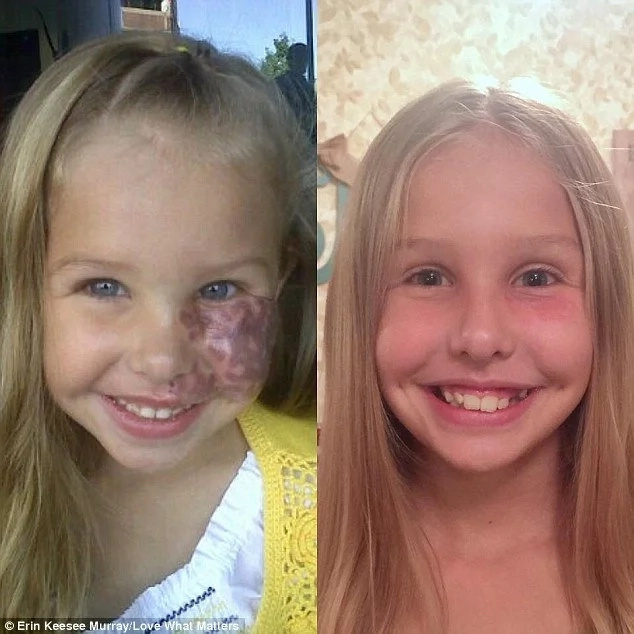 After Ms Bossley shared this inspirational story, other parents with similar stories talked.
A mother posted a photo of her daughter with birthmarks over a third of her body. Another shared a photo of her son with a port-wine stain. One mother showed her daughter's progress after the treatment.
Source: Kami.com.ph