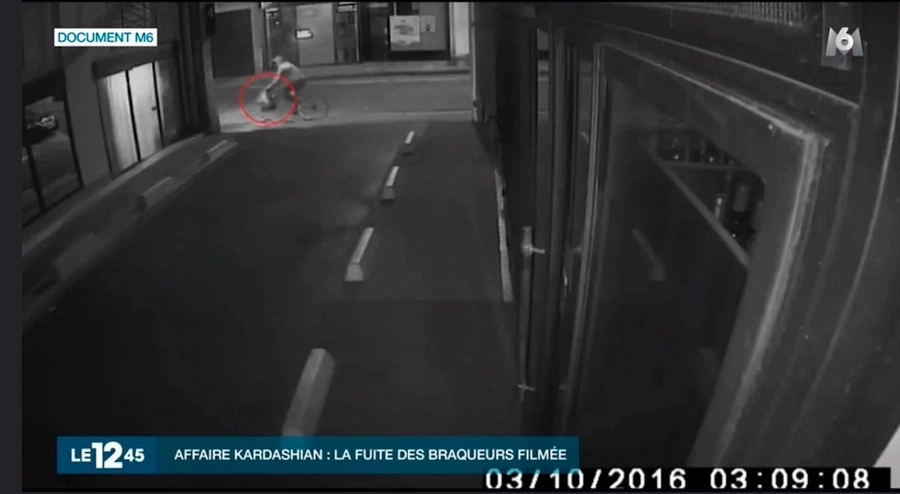 In an online exclusive, there have been published CCTV pictures of the alleged gang that robbed Kim Kardashian's jewels in Paris at her VIP apartment on 3 October.
The images show the first images of five suspects said to have been involved in the famous robbery.
A camera positioned down a side street caught the footage of the alleged crooks taking off on bikes following the robbery in the early hours. The cyclist appears to be carrying a large bag.
The images are in black and white and are also so grainy that it is impossible to make out a single face, with detectives admitting they are still baffled as to whom they are.
The camera footage starts at 2:19 am, and shows three men wearing reflective jackets cycling towards the block, and shortly afterwards two others walk past on foot.
All have their faces hidden by a combination of hoods and balaclavas, and are thought to be pretending to be plain-clothes policemen.
Despite the CCTV, after more than two weeks the detectives are no closer to catching those responsible for the heist, in which Ms. Kardashian says she had a gun pointed to her head and was tied up and gagged.
Source: Kami.com.ph