- A married couple had their first dance in a zero-gravity harness in a rehab gym
- The husband is a quadriplegic and has never danced with his wife - this video shows the first time
- He had a car accident that left him paralyzed
Joel Jackson and his wife Lauren have known each other since they were 14 and started dating in 2012. Joel had a car accident that left him paralyzed in 2009.
His spine was separated from his head when the vehicle he was traveling in hit a telephone pole and he was thrown from the car. He spent several weeks in a coma.
They got married in 2013 and Lauren told him at the time: "When you can walk, I want you to dance with me."
Lauren said that the moment took her breath away. Joel described the experience (through the help of a computer) as 'euphoric'.
The song that they chose was Edwin McCain's I'll Be.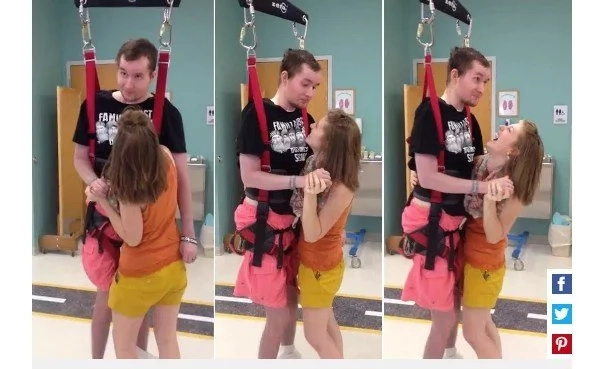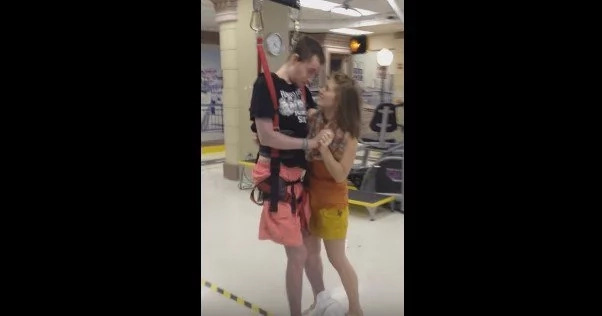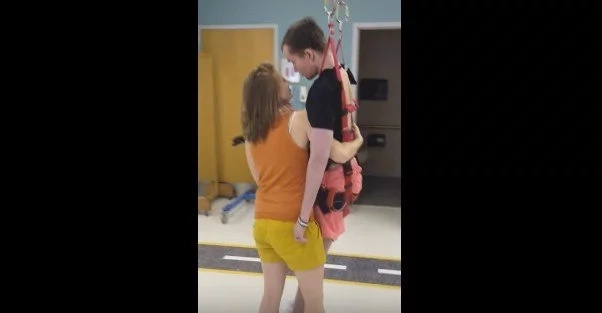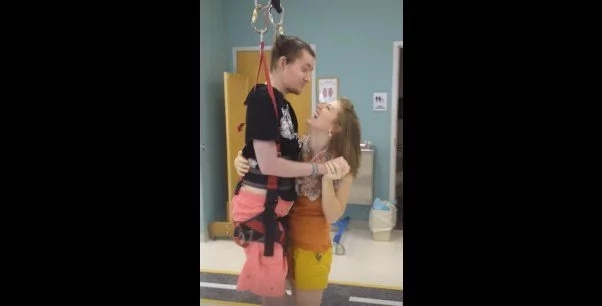 Source: Kami.com.ph