- A yoga teacher is the tenth woman to come forward with sexual miscondict allegations against Trump
- The woman claims he groped her arm and breast during the 1998 U.S. Tennis Open
- She had never talked about the incident before
Another Trump accuser has come forward to claim sexual harassment. Karena Virginia, a yoga teacher from New Jersey, claims she was groped on her breast by the current Republican U.S. presidential nominee, during the 1998 U.S. Tennis Open.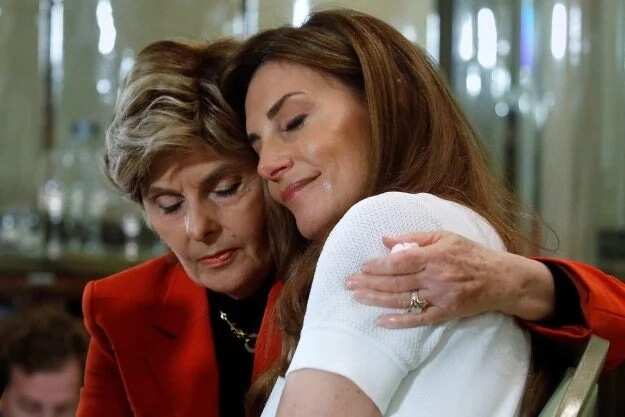 As she waiting for a car outside the tennis venue in Queens, NY, when she realized a group of men was standing near her. One of them was Trump. She said she felt surprised after overhearing him talking to the other men about her. He commented publicly on her legs, "as though I was an object rather than a person," she adds.
Then Trump came nearer and grabbed her arm. After Virginia, then 27, stood back, she says he told her "don't you know who I am?"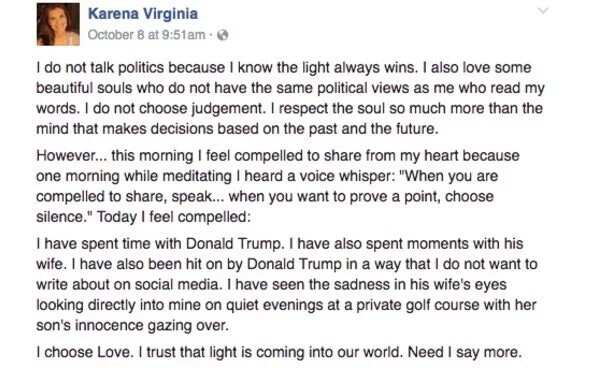 She is not seeking to file a lawsuit. Virginia says the entire incident affected her greatly, and that she had a hard time deciding whether to come forward.
Virginia is now the tenth woman to talk about sexual misconduct grievances against Donald Trump. His campaign alleges these stories are all made up and construed to discredit him.
"I believe we are in a moment of crisis and I believe we are all needing to find inner peace … This is how I'm finding my inner peace," Virginia wrote on her Facebook page.
Source: Kami.com.ph