- A video of a very sexy "dancing game" catches groom and female guest in rowdy duet
- Both are seen enjoying a "doggy-style" animated dance
- The groom seems very happy, as well as the guest. We are not sure how the bride feels!
We do not know if the bride was very happy about a video that has turned up on the internet, showing the groom "fake fucking" one very pretty female guest at their Russian wedding party.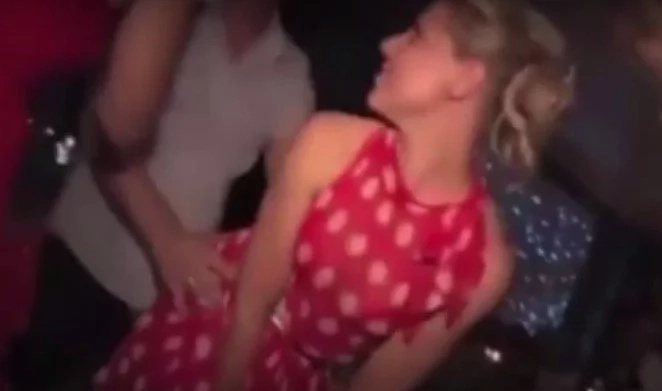 The freewheeling "sexy dance" starts like a funny moment on the dance floor, but as the groom starts to "pick the rhythm up", he seems pleased with the result! Instead of getting on to the next dance move, or at least to the next guest, he starts speeding up the pace of the humping doggy-style movement.
The humped girl seems to be having the time of her life at this wedding party. She lets the groom go on and on behind her, laughing and giggling, and looking very pleased. The music helps both continue with the rhythmical "dance".
The bride does not show up on the video, so her reaction to all this dry humping at her wedding is still shrouded in mystery.
Source: Kami.com.ph