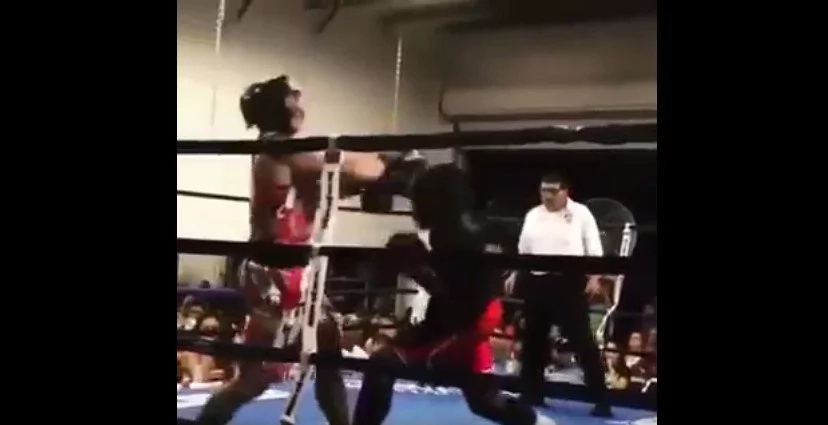 - Video of an amateur boxer's knockout is going viral across the internet
- Ahmad Jones sent his opponent into a knockout with a very powerful and skillful right punch
- The video of his punch has already garnered over 4.1 million views on a single Instagram page alone
Ahmad Jones and amateur boxer just earned himself a knockout of the year when he blasted his opponent with a very well placed right hand.
The American boxer slipped a quick one-two when his opponent opened up before sending a powerful right straight into his opponent's jaw knocking him unconscious.
The referee was too far to run up to stop the fight in time before Ahmad managed to land a couple of extra blows to his opponent.
READ ALSO: Is This A Pterodactyl Or A Dragon? Winged Creature Spotted In China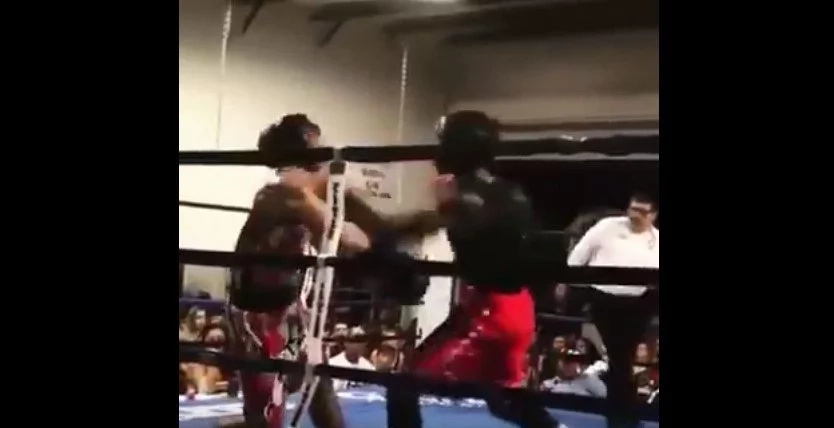 READ ALSO: Ouch! Crazy Man Intentionally Lets Tarantula Hawk Sting Him
The light heavyweight currently holds a 3-0 record and the popular footage of his awesome knockout is going viral across the internet, getting shared all over social media. On a popular Instagram page 'House of Highlights' the video with his awesome punch has garnered over 4.1 million views. People are commenting on the young boxer's fighting prowess and knockout power.
The knocked out opponent was okay. Jones himself commented: "My opponent ended up being all right. He walked away after the doctors checked on him."
READ ALSO: Former UFC Champion Knocks A Fighter Out With One Arm Taped To Body
Source: Kami.com.ph