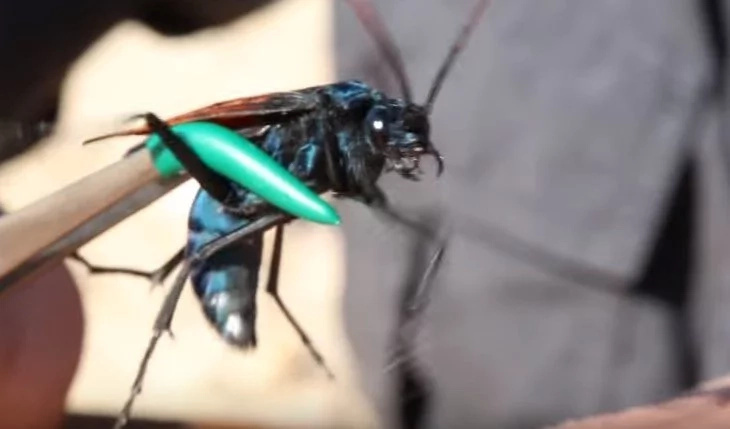 - This crazy guy set out on a hunt after a wasp with the most painful sting so he could let it sting him!
- After catching the wasp he brings it up to his hand and lets it sting him. He falls to ground from the excruciating pain and says his arm is totally paralyzed
- Despite the painful sting the Tarantula Wasp poses no other threat to humans and it's main prey are Tarantulas
There are small insects out there whose sting can make big burly men fall onto the floor and writhe and scream in pain.
Such is the case with the notorious Tarantula Hawk, a giant wasp that lives in the deserts of America and hunts tarantulas!
This wild man known as Coyote intentionally stings himself with a tarantula hawk…for science. The tarantula hawk is known for having the most painful sting among all insects. After going after the trouble of catching the insect he grabs the tarantula hawk Coyote picks it up with a pair of special forceps and brings it up to his arm.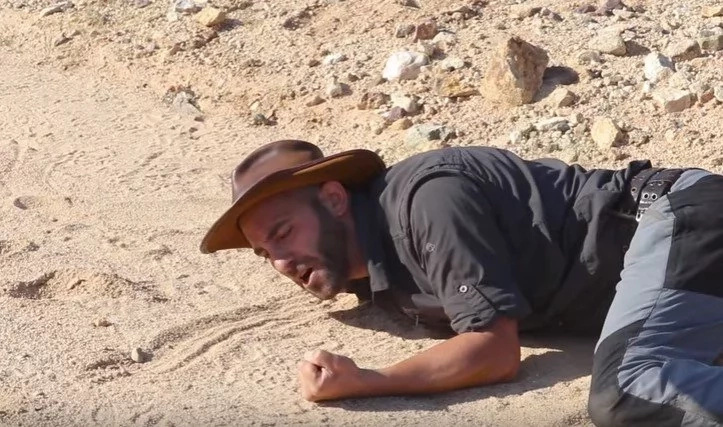 READ ALSO: "Was His Weiner Bigger Than Mine?": Man Interviews Cheating GF
He holds his breathe and brings the enraged wasp up to his arm. Just after a couple of seconds after the insect sinks its sting into Coyote's arm he falls to the ground. Coyote starts screaming from the pain, grabbing his arm. His crew asks him if he's okay, but the man is in so much pain that he doesn't have the strength to answer. The only thing he says is that his arm is paralyzed from the sting.
Despite the tarantula hawk's painful sting it poses no big threat to humans. It's main prey are tarantulas to whom the sting is lethal.
READ ALSO: Is This A Pterodactyl Or A Dragon? Winged Creature Spotted In China
READ ALSO: Redneck Ninja Will Save Everyone From Killer Clowns
Source: Kami.com.ph