- During his state visit, President Rodrigo Duterte formally announced the Philippines' separation from the US as he address the delegates of Philippines-China Trade and Investment Forum consisted mainly of Chinese government officials and business leaders
- He particularly specified separation in both military and economics, but not in social areas
- Duterte had also met with Chinese President Xi Jinping, and signed 13 documents that will strengthen PH-China cooperation
Following a grand welcome in China during his state visit, President Rodrigo Duterte formally announced his separation from the United States (US) in his speech before the Chinese government officials and business leaders who attended the Philippines-China Trade and Investment Forum on Thursday, October 20.
President Rodrigo Duterte, in a speech that has been shifting from English to Filipino which confused the Chinese translators, announced the separation from its traditional US ally and offloaded the economic problems of the country on the Chinese officials and businessmen.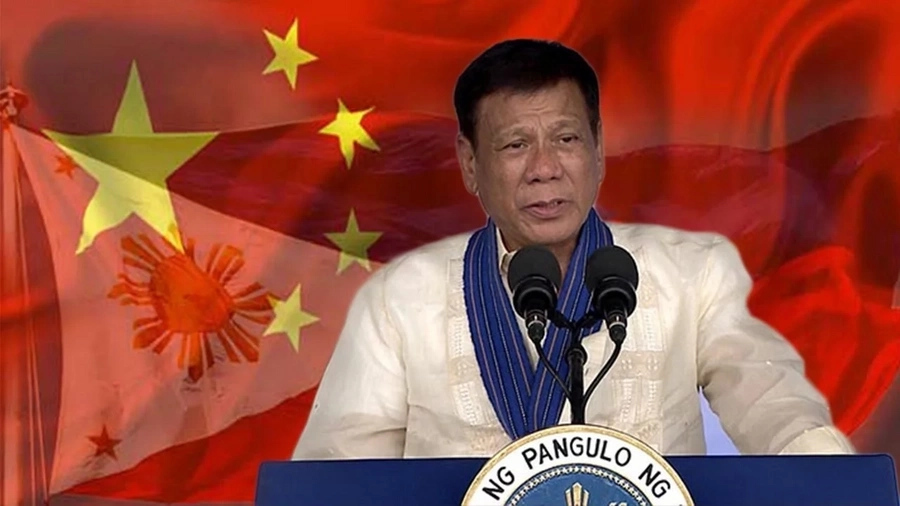 "I announce my separation from the US, both in military... not in the social... in military, but in economics," says Duterte which earned him a standing ovation from the forum's delegates.
READ ALSO: Ayokong pinupuna! Duterte loves China for helping drug war and hates the west for criticism
"I have separated from them so I will be dependent on you for a long time but don't worry we will also help," he added.
He questioned the US' superpower status while singing praises towards China, whom he said does not go around insulting people.
Duterte has also said 'putangina' (son of a bitch) twice in his speech which made most of the audience laugh.
Duterte has been in hot water for the saying the same curse words towards US President Barack Obama.
READ ALSO: SWS poll shows Filipinos trust US more than China
He also cited the $5-B debt by the US from China, and tagged the Philippines a a good creditor before joking about being allocated part of the collection, for temporary use in the Philippines as he wages war against the usurious "5-6" scheme.
According to Duterte, the Philippines is "better off" borrowing from China, who is not very eager to collect on debts and can sometimes forget debt altogether because of friendship.
Duterte has earlier received a grand welcome and met Chinese President Xi Jinping at the Great Hall of People. School children were also spotted waving Philippine and Chinese flags while honor guards stood at attention under an overcast sky.
READ ALSO: Duterte tells critics to blame God for sending him to save PH
He was also slated to sign 13 documents on cooperation between the Philippines and China in areas ranging from maritime security to agriculture.
Among the documents signed were:
MOU on Production Capacity and Investment Cooperation
Agreement on Economic and Technological Cooperation between the Government of China and the Philippines
MOU on Strengthening Trade, Investment and Economic Cooperation
MOU on Drafting China-Philippines Economic Cooperation Development Plans
Tourism MOU Implementation Plan 2017-2022
MOU on the Lists of Transportation and Infrastructure Cooperation Projects
MOU on Financing Cooperation between the China's EXIMBANK (Export-Import Bank of China) and the Department of the Treasury of the Philippines
Agricultural Cooperation Action Plan 2017-2019
Protocol on Cooperation between PDEA of the Philippines and the Narcotics Control Bureau of the Ministry of Public Security of China
MOU on the Establishment of a Joint Coastal Guard Committee on Maritime Cooperation
MOU on Supporting Conduct of Feasibility Studies for Major Projects
MOU on News Information Exchange Training and for Other Purposes
MOU on Cooperation on Animal and Plant Inspection and Quarantine
If in doubt about the President's actual words, you may watch how he severed the Philippines' military and economic ties with the US here:
RELATED: 7 realistic reasons why the Philippines should stick with the US
Source: Kami.com.ph