- Recently a video of a winged creature flying above a mountain range in China has been making headlines
- Many are speculating whether the creature soaring above the mountains could be a real life dragon or a dinosaur that had been thought to be extinct
- However other believe that what we see in the video is nothing more than CGI
Footage of a dragon flying over mountains in China is going viral across the internet. After the video was uploaded to Youtube it started making its way across social media.
In the short video we see a winged creature soaring in the distance above the mountains. Many are still arguing whether the creature in the video is a dragon.
Others argue that what we might be seeing is a pterodactyl, a dinosaur that has been thought to be extinct for over 66 million years.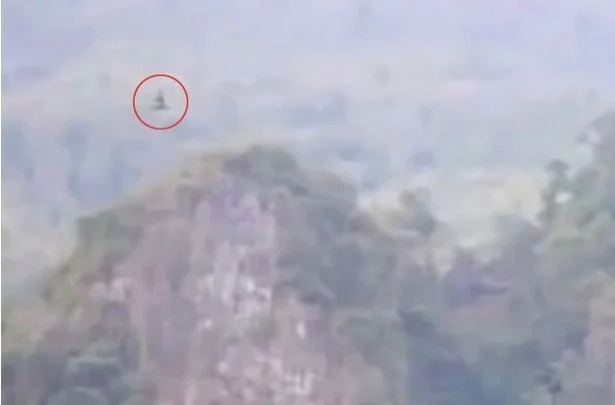 READ ALSO: How Much Money Does A Russian Dominatrix Make?
However many others believe that the video is probably a fake and that the dinosaur or dragon in question was made with the help of computer animations.
Currently the footage has garnered over 100,00 views on Youtube. The video is called 'Dragon or Pterodactyl?'
The incredible video has lots of people scratching their heads pondering on the fact of what they just saw.
READ ALSO: Redneck Ninja Will Save Everyone From Killer Clowns
READ ALSO: Amazing Chimp In North Korean Zoo Lights And Smokes Cigarettes
Source: Kami.com.ph