- A facebook post about a female OFW who appears to have been physically abused by his employer has gone viral on social media
- The post features the woman with bruises and wounds which allegedly was a result of constant beating and abuse from his boss
- The post has been shared across social media by concerned netizens who wanted the authorities to help the poor woman
To be away from one's family is already sad as it is, so much more if the actual work is bloody.
We hear a lot of news about our OFW brothers and sisters sharing their horrible experiences working abroad.
There are times even when they're forced to escape from their employers even if it means being tracked down by authorities.
READ ALSO: Astig naman! Pinoy entrepreneur uses recycled materials to create stunning motorcycle toys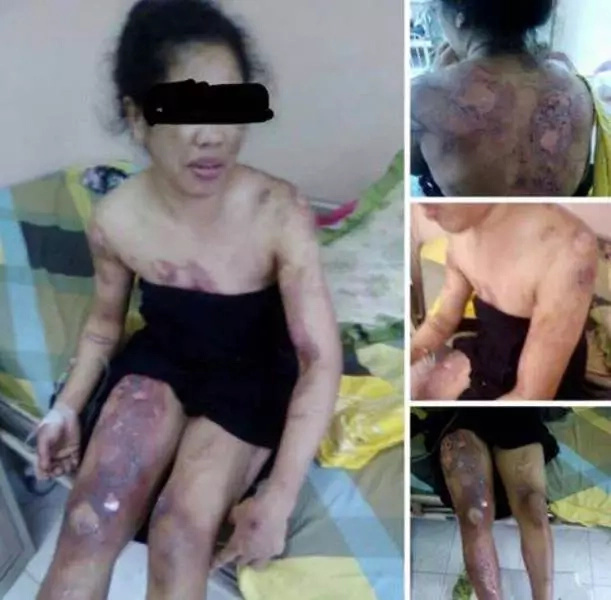 The goal of every government in a developing country has always been to make sure that their citizen go abroad as choice.
In the Philippines however, people go not because it's their choice but because they don't have any other option but to seek better opportunities.
However, working in a foreign land isn't always about better future, sometimes, the end result could be very devastating.
READ ALSO: Iba si Kuya! Netizen looks for catlovers online to adopt abandoned kitten
A facebook post about a female OFW who appears to have been physically abused by his employer has gone viral on social media.
The post features the woman with bruises and wounds which allegedly was a result of constant beating and abuse from his boss.
The post has been shared across social media by concerned netizens who wanted the authorities to help the poor woman.
READ ALSO: Teen mom shares touching journey to success
Just as this woman most likely missed her family, most OFW mothers could only wish for one thing, to be able to take a glimpse of their sons and daughters, especially if they're as cute as these angels.
Source: Kami.com.ph