- A video of a young Pinoy musician who used an improvised drum set in a stunning rock number has gone viral on social media
- The video features the kid who used recycled plastic materials to come up with a drumset and produce the same quality of sounds
- The video now has thousands of views and shares from netizens who lauded the kids drum skills and his ability to maximize the tools he has to pursue his passion
In this day and age, we should never stop innovating.
What keeps successful businesses on top is their ability to be able to look into new things can could be of use to their clients.
This is why they always create a market for their products. Same is true with making sure that we are always on top of our game.
READ ALSO: Astig naman! Pinoy entrepreneur uses recycled materials to create stunning motorcycle toys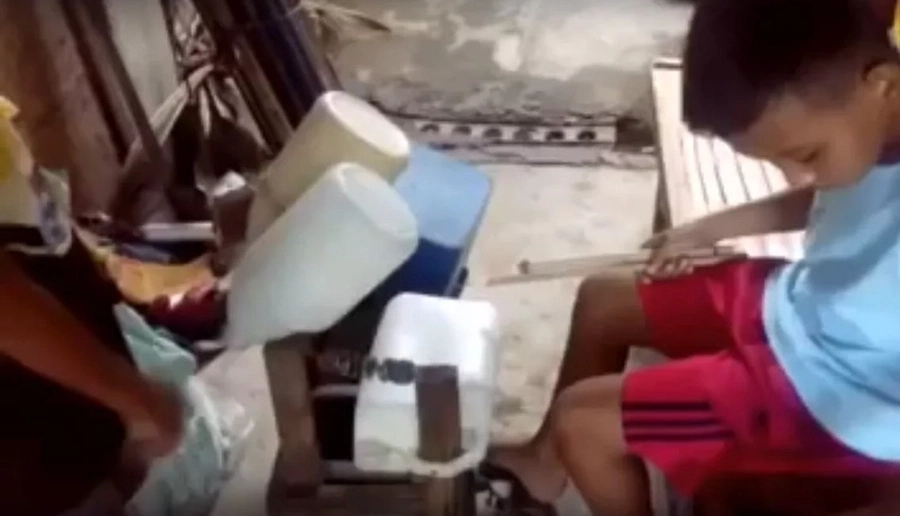 Apart from developing our skills in innovating new products, we should also learn how to be resourceful.
That is to make use of the tools and materials readily available and have it converted into something which could be of use to us or to anyone else.
Being resourceful will allow us to maximize the things we already have to our advantage. Take this story for example.
READ ALSO: Iba si Kuya! Netizen looks for catlovers online to adopt abandoned kitten
A video of a young Pinoy musician who used an improvised drum set in a stunning rock number has gone viral on social media.
The video features the kid who used recycled plastic materials to come up with a drumset and produce the same quality of sounds.
The video now has thousands of views and shares from netizens who lauded the kids drum skills and his ability to maximize the tools he has to pursue his passion.
READ ALSO: Nakaka-goodvibes naman! Pinay teen mom recalls inspiring journey to college graduation
Source: Kami.com.ph