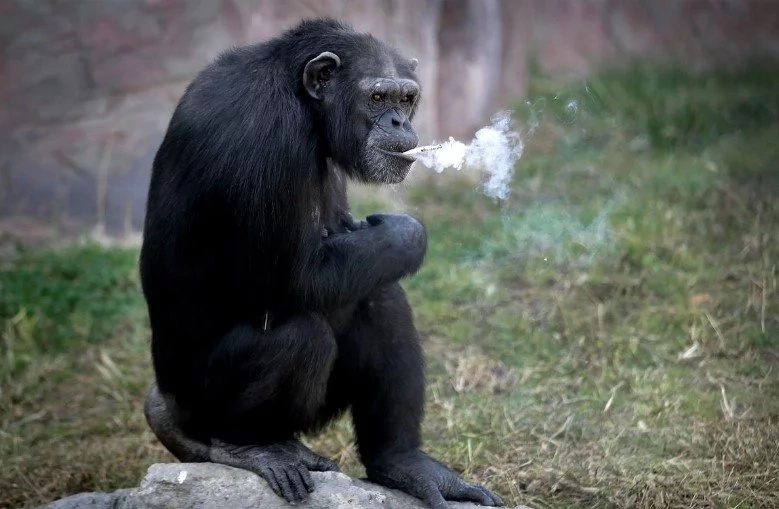 - A chimpanzee in a North Korean zoo has become famous for smoking cigarettes
- The 19-year-old chimp named Azalea has been taught by her trainer to smoke cigarettes
- In the incredible video we see the chimp light a cigarette with a lighter or with a another cigarette just like a human and she clearly enjoys the relaxing cigarette
Video of a chimpanzee that enjoys a pack of cigarettes a day is going viral across the internet. 19-year-old Azalea from a zoo in North Korea smokes a pack of cigarettes every day and even lights her own cigarettes herself either using a lighter or by using another cigarette.
The chimp's ability to use tools like the lighter and the fact that it enjoys a nice relaxing cigarette amuses the visitors of the zoo.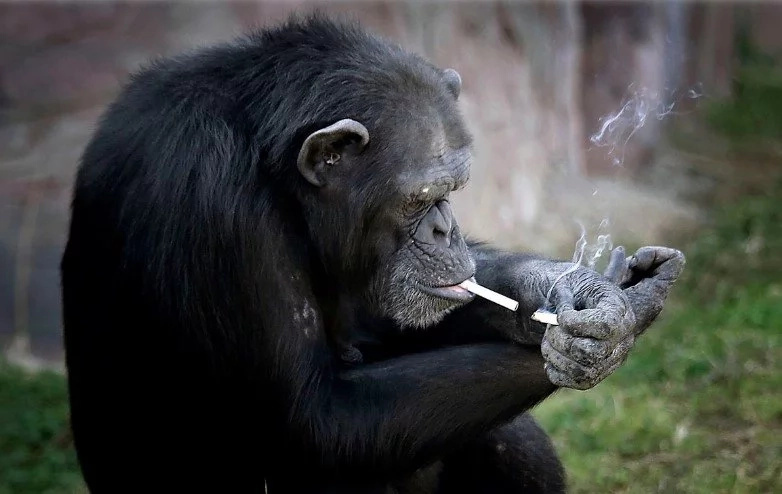 READ ALSO: CCTV Captures Horrifying Moment Mexican Cartel Murder A Judge
However, many complain that the chain-smoking might prove hazardous for the animal's health. The zoo officials calm them saying that the chimp was taught not to inhale the smoke and instead just puffs the cigarette like a cigar.
The North Korean zoo has already been criticized for the conditions its animals live in. A list from 'Dodo' has put it as one of the worst zoos on the planet. Today the zoo is home to a bunch of trained animals that perform incredible and amusing tricks for the people of North Korea.
READ ALSO: How Much Money Does A Russian Dominatrix Make?
READ ALSO: "Was His Weiner Bigger Than Mine?": Man Interviews Cheating GF
Source: Kami.com.ph