- A CCTV footage of a mom teaching her son to steal went viral
- The young boy opened the drawer beneath the cash register, took out a phone and hid it in his shorts
- The saleslady was so engrossed talking with another customer that she didn't notice what was happening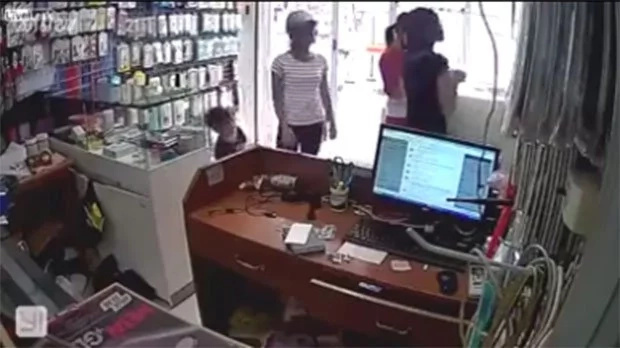 Mothers are meant to nurture and to teach their children the proper values. However this mother has quite a different outlook in life as she is the one who taught her son to steal from a store.
A troubling video clip of a mom teaching her approximately 6 to 7 year-old-son has gone viral. Whether the mother knew that the entire atrocious act is recorded on CCTV or not could not be determined. But one thing's for sure, the entire clip was so clear the boy was obviously getting instructions from the mother.
READ ALSO: Arab almost kills two kids when he played with his gun
The poor saleslady of the cellphone store was busy entertaining another customer and she didn't see that the crafty boy was already behind the cash register. The video did not reveal however whether the other customer was an accomplice, meant to distract and capture the attention of the saleslady.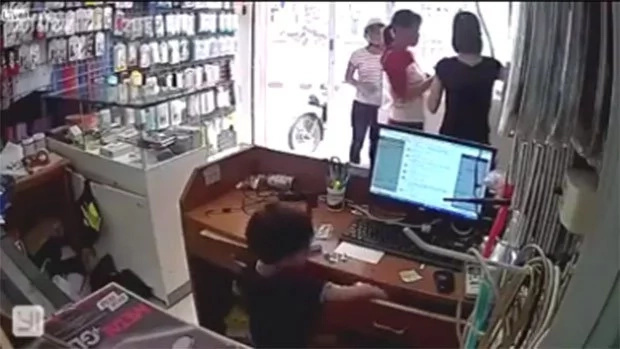 The intent to steal something from the place was also made quite obvious as the mother didn't take off her helmet even though she was already in the store. Perhaps, she already knew of the presence of the CCTV, which was why it was a means to hide her identity.
READ ALSO: Crazed man gets beaten up by guards in Bukidnon mall
The boy, after getting instructions from the mother, slowly made his way to the counter where the cash register was located. He opened the drawer and took out the cellphone, which presumably, must have belonged to the poor owner.
It didn't stop there though, after taking out the cellphone from the drawer, the boy hid it in his shorts. A criminal mind at work here!
Whether the woman was caught and if the saleslady realized what happened remains unknown.
READ ALSO: Netizen shares horrible harassment experience on the road
You can just hope that this young boy can still find a better home where he would be taught good values, so that he won't do what he did in the video all over again. Don't be like Barack's daughter who keeps on repeating her mistakes over and over again.
Source: Kami.com.ph