- Yesterday's episode of the teenage version of 'Pinoy Big Brother: Lucky 7' revealed that Kisses Delavin has a crush on former housemate Marco Gallo
- The two had a talk where Marco apologized to Kisses for not reciprocating her feelings
- Kisses is up for elimination with Vivoree Esclito and Yong Muhajil after failing to win a previous challenge
Rejection is not rare in our daily life - most of the time things do not go our own way due to factors that we cannot control.
As a teenager, getting our feelings rejected has got to be one of the most hurtful things that could have happened to us.
Such was the case of 'Pinoy Big Brother: Lucky 7' housemate Kisses Delavin, whose feelings were not reciprocated by her crush, Marco Gallo.
READ ALSO: Mahalaga ang edukasyon! Determined Maja Salvador pledges to finish studies online
Before we conclude that this is a tragic event, it is not so - Marco apologized to Kisses that he was oblivious to her feelings when he was still inside the house.
He added that his friendship with her is more important, which she agreed with.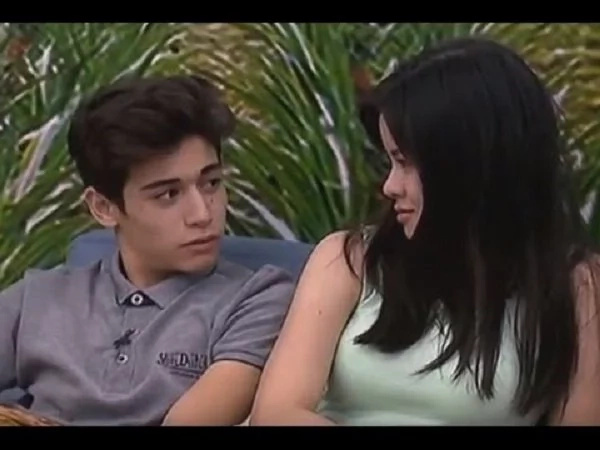 Yesterday evening's episode was a lesson for not just teens everywhere but for everyone struggling with their feelings towards someone who they know likes somebody else.
READ ALSO: Mapagmahal na ina: Supportive Jaclyn Jose vows to defend embattled Andi Eigenmann from bashers
Kisses revealed to her fellow housemates that she likes Marco, which is rare for someone who does not have crushes easily.
Marco returned to the house to talk with Kisses regarding her feelings, which both took on maturely.
In the end, they were able to preserve their friendship since Kisses did what we all should do in her case: be happy for the person we like even if they did not reciprocate our feelings.
READ ALSO: Tama na ang away! Frustrated Lea Salonga urges hostile netizens to stop fighting about politics
Netizens commended her for being brave on admitting her feelings and for handling the talk well.
READ ALSO: 6 times Richard Gomez and Lucy Torres made you want to get married right now
Marco and Kisses' moment were not only the highlights of yesterday's episode as the latter is up for elimination alongside two other contestants.
Joining Kisses are Vivoree Esclito, the girl Marco has been flirting with while he was still inside the PBB house, and Yong Muhajil after they were beating in a previous challenge.
For those who were not able to watch their talk, here is a clip that will give you the feels and make you think about your relationships in life.
READ ALSO: Cesar Montano ang dating! Diego Loyzaga shows off topless photo
Source: Kami.com.ph