- A viral CCTV footage shows a clumsy customer causing four flat screen TVs to fall to the floor
- The 4 televisions destroyed are worth P300K
- Many netizens sympathized with the clumsy customer and slammed the store for not securing the appliances properly from falling to the ground
CCTV footage of a careless customer inside an appliance store accidentally causing the destruction of four flat screen televisions has gone viral, with many netizens finding the footage both funny and sad at the same time.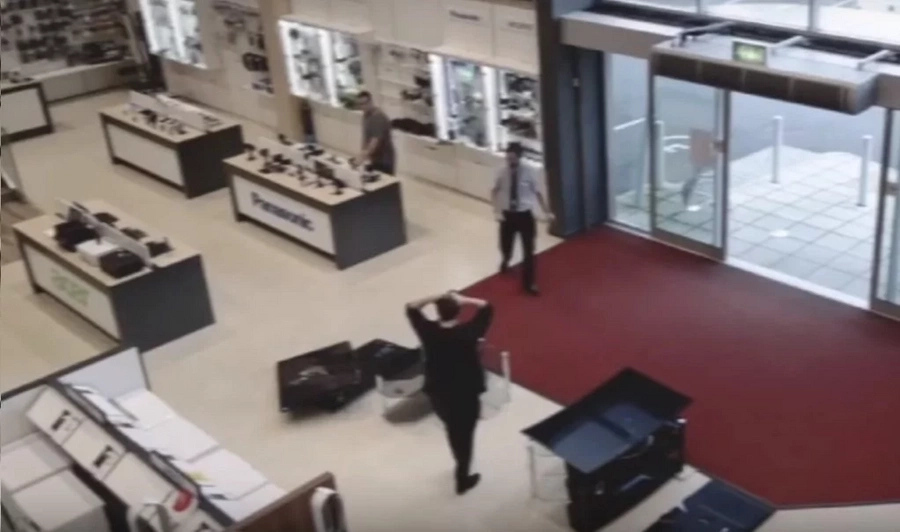 The video begins with the curious customer walking around the appliance store. A few moments later, he begins to inspect one of the flat screen TVs placed near the entrance of the store.
During his inspection of the expensive product, the customer accidentally causes two flat screen TVs to fall to the ground.
Unfortunately, the customer stepped back in shock after witnessing the incident which caused two more flat screen TVs to fall hard on the floor!
READ ALSO: Biased referee gets knocked out by angry boxer
Many netizens sympathized with the clumsy customer.
"Malas naman niya! Nangangarap lang yata makabili ng isang flatscreen TV pero apat pa tuloy babayaran niya tapos wala pa maiuuwi," a social media user said.
(He is so unlucky! He was probably dreaming of buying one flat screen TV but ended up having to pay for four TVs without taking home any of those items.)
READ ALSO: Crazy dogs caught on CCTV destroying parked car
Other social media users criticized the store for not making it more secure for customers to inspect the appliances.
"Who would put 4 flat screens right at the entrance to the store on stands that don't even support them?" a netizen wrote.
SHARE this sad but funny video with your family and friends!
Thought that was hilarious? Here is another video to make you laugh!
READ ALSO: Iloilo girl with flesh-eating disease asks netizens for help
Source: Kami.com.ph