- Facebook user Kim Ilagan covers Side A's song "Maybe" by turning the lyrics to Tagalog
- She composed the lyrics herself and admitted to not being a singer
- Her followers online loved her rendition and many people were able to relate to her lyrics
A few hours ago, Kim Ilagan posted on her Facebook account a video of herself singing Side A's "Maybe." Male artist King popularized the song a few years ago but Ilagan's version might just become a nationwide sensation.
What sets her cover apart from being a girl singing the song is that she composed her own lyrics in Tagalog and sang it with the song's melody. According to her it's her fourth composition already.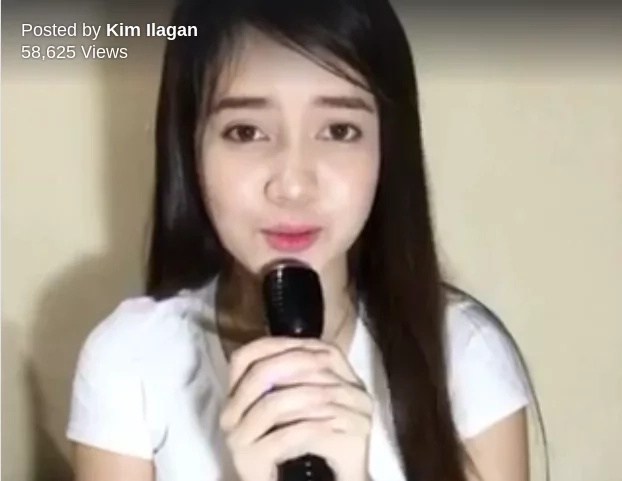 Based on her online profile, she studied Medical Technology at Centro Escolar University but after this video, she might want to consider a new career path in songwriting and singing.
READ ALSO: Filipina beats up rude foreigner in front of huge crowd
In the comments section, she apologizes because she claims that she's not really a singer and that she just wanted to sing. She's also aware that she sang some parts flat.
Ilagan dedicates this song to people who had to let go for the people they love. Her new lyrics still encapsulate the bittersweet feeling of being in love and the dilemma of choosing between letting go and taking a risk.
The singer also claimed that it may be corny but that she knows many people can relate to the lyrics. Many of her followers did relate and that's what they loved about this cover.
READ ALSO: Mana sa Nanay! Adorable Baby Zia pulls off enchanting fairy princess at a costume party
People praised her for not only looking pretty but also for being talented who can sing and write songs.

Men were amazed by her angelic beauty and voice that they couldn't stop staring at her while she was singing.

Some men have some decent proposals for Ilagan after they fell in love with her after watching her 'Maybe' cover. Someone asked if she can be a band vocalist and another asked if he could love her.

As of the moment, 7 thousand people liked her Tagalog rendition of the song.
Hear her unique cover of Maybe here:
RELATED: 15 Stunning PH celebrities who look gorgeous even without makeup!
Source: Kami.com.ph