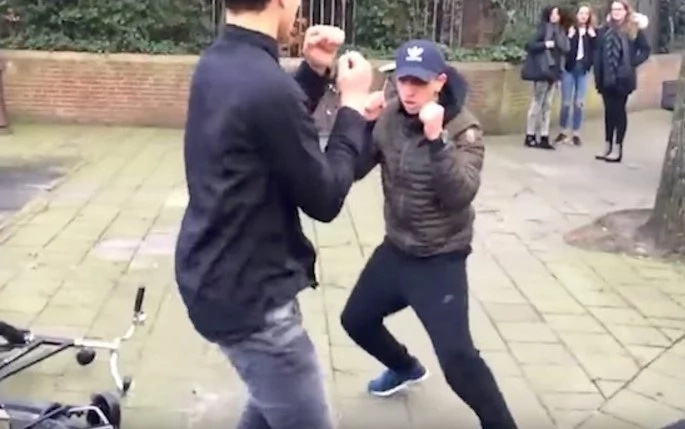 - This hilarious fight video has two teen boys ineptly brawling against each other
- To make the fight even funnier the video is given slow motion montage like in the movie 300
- The fight ends when one of the boys just walks away from the futile fight
This hilarious fight footage captures the moment two Dutch kids broke out in a brawl. The video focuses on how the two kids throw sloppy punches at each other's heads and try to wrestle.
Most of the punches miss their target's heads by miles and those that do don't have the power to register so the fight just keeps going.
READ ALSO: Cute Baby Hybrid Between A Donkey And A Zebra Will Melt Your Heart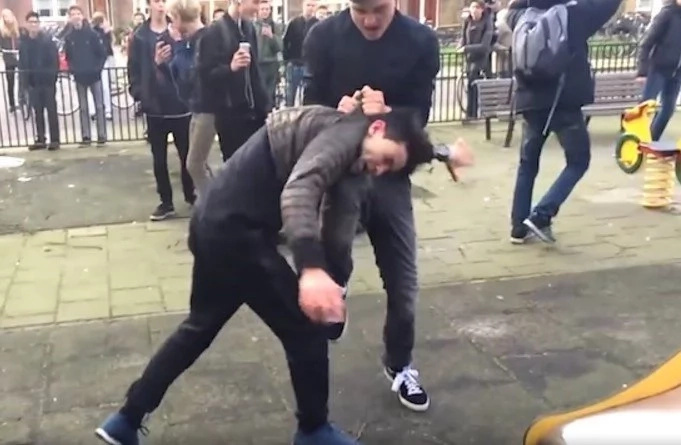 READ ALSO: Big Breasted Beauty Champion Gets Her Boobs Exposed On Live TV
Clumsy wrestling attempts mixed with kicks to the legs make the fight between the two teenagers ever more hilarious.
To top it all off the '300' style slow motion moments make the fight video one of the funniest fight videos on the internet. The large crowd is cheering on the two prize fighters as they dish out blow after blow.
The video ends when one of the boys finally turns around and just leaves.
READ ALSO: CCTV Captures Horrifying Moment Mexican Cartel Murder A Judge
Source: Kami.com.ph