- Iwi Laurel and her daughter Nicole Laurel Asensio were insulted by Cynthia Patag's Facebook apology
- According to Iwi and Nicole, the apology was lacking on sincerity as it also contains insulting statements against their family
- Cynthia apologized after a false information about the death of Noel Asensio
While some people demand for apology after they have been attacked in any way, Iwi Laurel and her daughter Nicole Laurel Asensio were somewhat insulted by a public apology made by Cynthia Patag on her Facebook page.
Iwi and Nicole were enraged because Cythia's apology apparently includes some 'insulting' statements that they did not like at all.
The singer-actress apologized for a false information she posted on her Facebook account about the late husband of Iwi, Noel Asensio.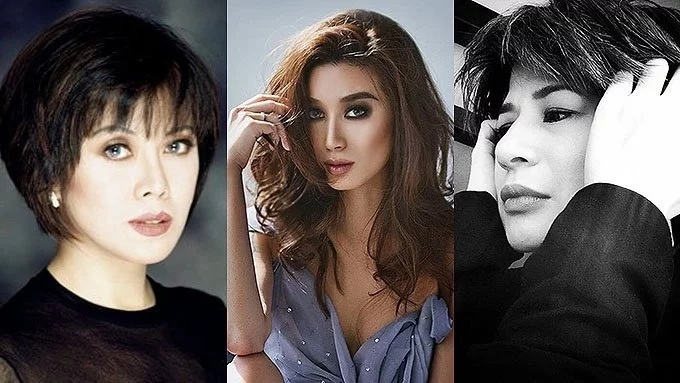 READ ALSO: Netizens bash stars for posting false story about drug war
Cynthia posted on her Facebook page a conversation between her and the wife of Jim Paredes, Lydia, saying that Noel's death was caused by President Rodrigo Duterte's war on drugs.
However, Iwi and Nicole did not accept Cynthia's apology because they think that it lacks sincerity.
Iwi posted on her Facebook account:
READ ALSO: Drug war 'honor list' includes Imee Marcos
"Please be very careful, my dearest friends and family. When someone is forced to apologize and insults you in the end - It's a trap. Please do not reply to this person. It's a waste of precious time."
Nicole on the other hand wrote:
"Well hello Cynthia Patag... You finally appeared on my timeline.... I didn't know losing my father was still ALL ABOUT YOU. Funny when you're forced to apologize because thousands of people realized your true terrible colors... And still you end up being defensive and insulting BOTH sides of my family instead. THE LOVE WAS NEVER THERE. This woman does not know love. I pray for her. I am thankful my parents taught me love. But right now I'm laughing and crying at the same time coz I'm shocked."
Cythia has not yet reacted on the issue.
READ ALSO: Netizens show different reactions on Duterte's drug war
Source: Kami.com.ph