Remember when your little brother ignored you when you paid attention to him but followed you everywhere? Your cat needs to be where you are and know what you're doing and if you're having fun.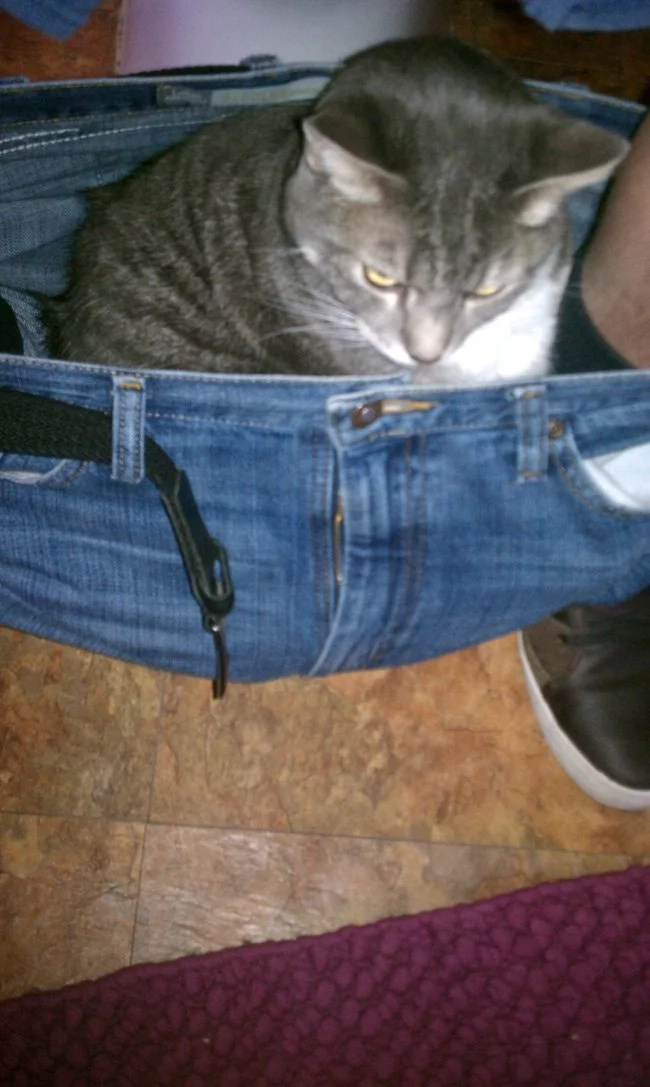 The funny thing is they don't leave you alone even in private situations, like these when nature calls and you need to go to the bathroom. What's worse, they can't be happy with just being in the room, they also need to sit in your pants, and they look so comfortable in there!
READ ALSO: This Mom Said She Was Raped, But... (Photos)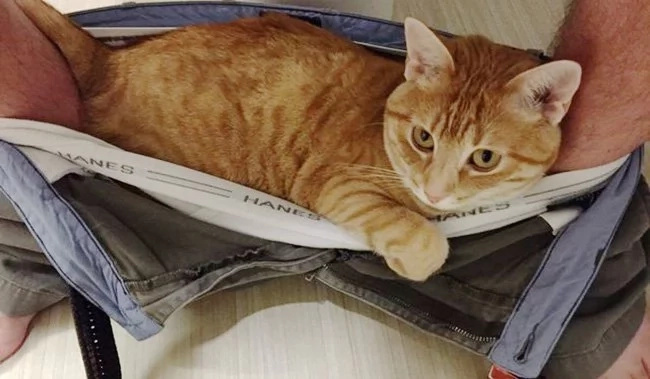 There are several theories of why your cat likes to be with you in those intimate moments: they need your company at all times, they like your smell, or they just like the bathroom.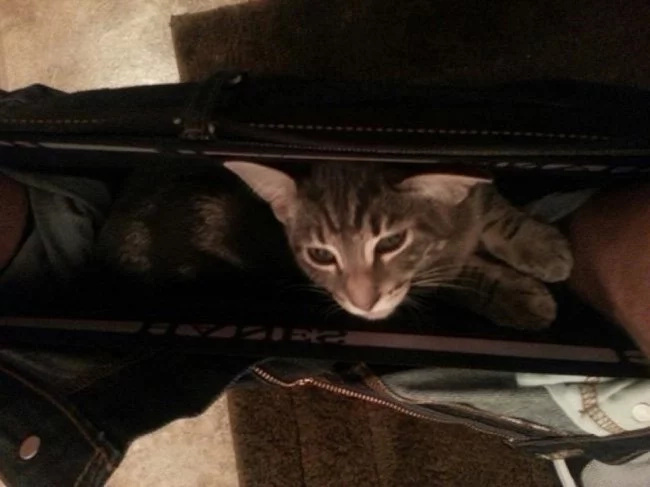 Probably the reason is they hate being ignored, so they try to get your attention at all times, including when you're in the bathroom. Afterward, they go back to their routine of ignoring you until you need some time alone, that's when they appear in the most unexpected places.
READ ALSO: Girl Flies Topless in Stunt Plane to Test the Gravity on Her Breasts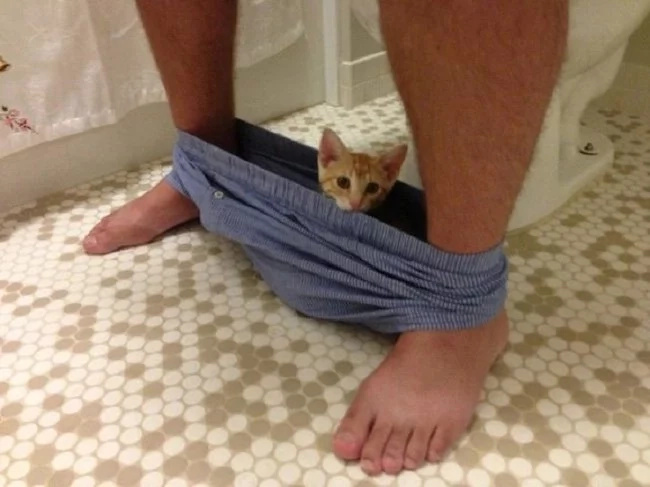 Source: Kami.com.ph