- President Duterte said that he doesn't like the US and the EU because of the criticisms that were hurled against his drug war
- China on the other hand, according to the President, didn't criticize him, but helped in the drug war
- The President also said that there's no point in going to war over a body of water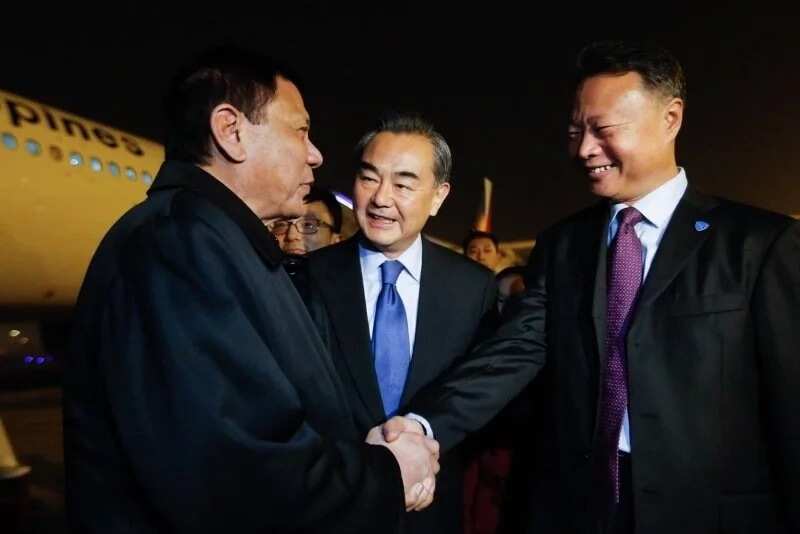 Philippine President Rodrigo Duterte has arrived in China and was welcomed with open arms by Chinese Ambassador to the Philippines Zhao Jianhua and Chinese Foreign Minister Wang Yi.
The President then was interviewed by Xinhua, the Chinese state news agency.
READ ALSO: SWS poll shows Filipinos trust US more than China
According to the President, China was the only country that came out freely and issued a firm statement supporting the drug war that he is engaged in right now.
He then never failed to hit back at the United States and the European Union for being mere critics, doing nothing more than to criticize him.
He then went on to commend the manner by which the Chinese government have been helping the Philippines build drug rehabilitation facilities.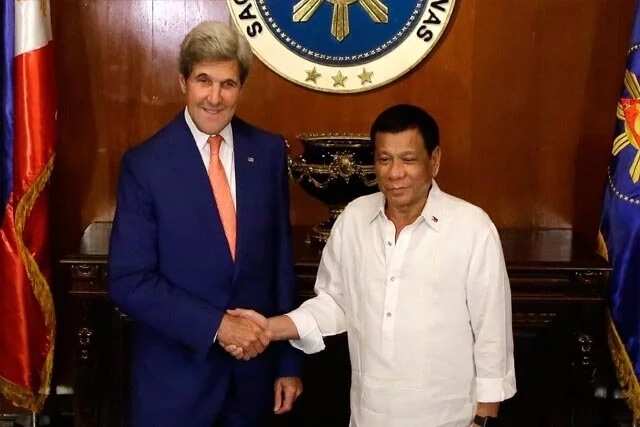 The President simply didn't like the way EU and the US criticized the rising number of deaths of drug suspects.
"The other countries, United States, EU, instead of helping us they know that we are short of money... all they had to do was to criticize. China never criticized," said the President of the Philippines who has a sworn duty of serving the Filipinos.
READ ALSO: 7 reasons why PH should stick with the US
The President has time and again stressed that he wants to strengthen and improve trade relations with China. He also said that, "there is no sense in going to war just fighting over a body of water."
Aside from the pronouncements made, Duterte added, "we also would like to be a part of it and to be a part of the greater plans of China about the whole of Asia particularly Southeast Asia."
READ ALSO: EU, US still waiting for official invite from Palace to probe EJKs
As though a meeting of the minds has transpired, Chinese Foreign Minister Wang Yi had praised Duterte for improving ties with China.
According to Yi, the act of Duterte is reflective of the people of the Philippines. It is also in line with the national interest of the Philippines and that "no foreign force can stand in the way of such process," Wang said.
Source: Kami.com.ph