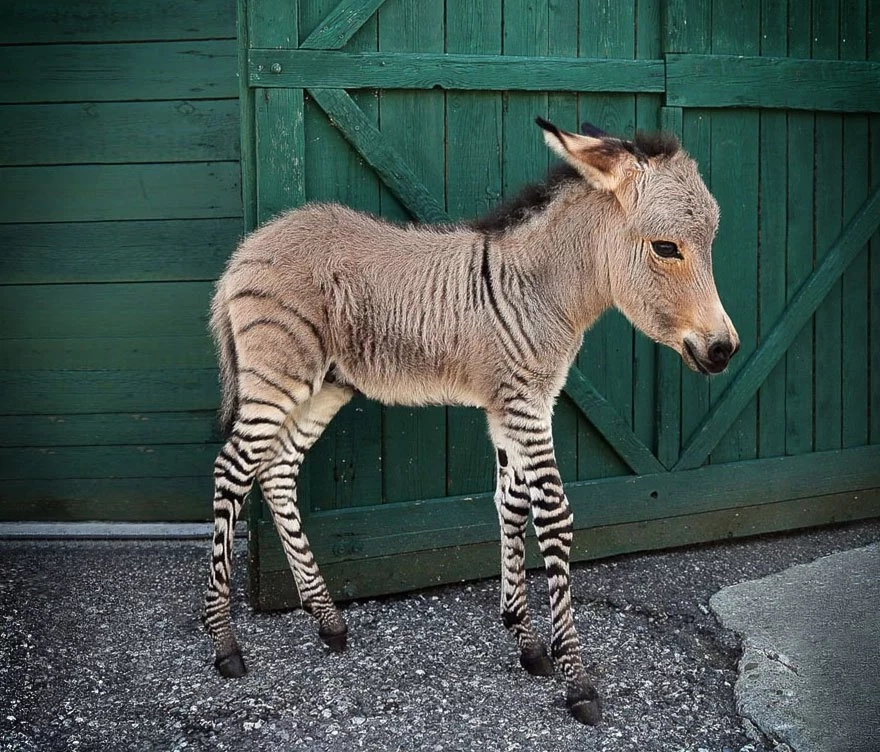 - A hybrid between a donkey and a zebra was born in a zoo in Florence, Italy
- The baby 'zonkey' was named Ippo. Ippo looks mostly like a donkey but has a striped belly and legs and the wild character of a zebra
- Ippo, like most mules, is infertile. Despite that she has no other health problems and is expected to live a long and happy life
When a zebra and a donkey fell in love nobody expected that they would have a healthy baby!
Their lovechild is Ippo, the zonkey! Ippo is four months old and lives in an animal reserve in Florence, Italy.
Ippo's parents are Martin, the zebra, and Giata, the donkey. Although Ippo looks more like a donkey his legs and belly is striped like that of a zebra!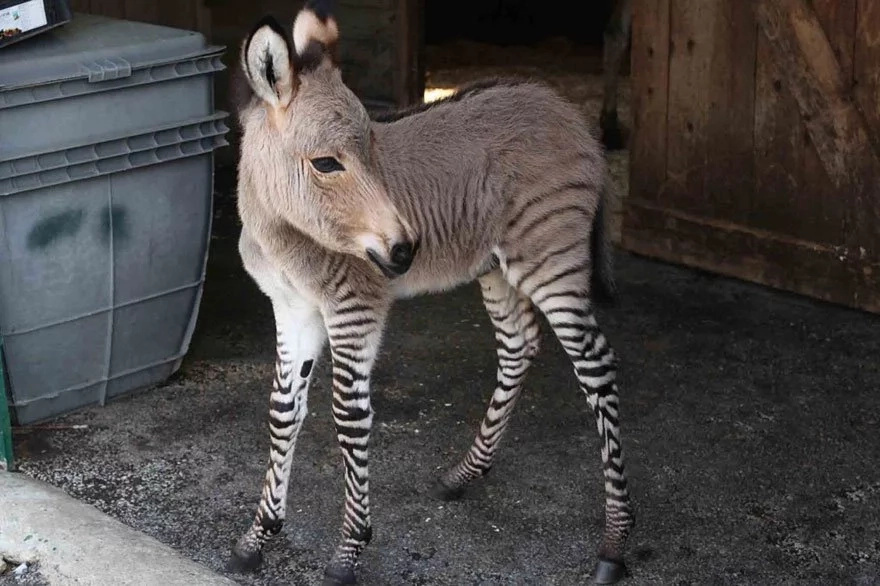 READ ALSO: Wife Brutally Beats Husband's Side Chick And Makes Her Pee Her Pants!
In addition, little Ippo has the hot temperament of a Zebra as well.However, Ippo, like many other mules, is most likely infertile. There are no other health problems in the young zonkey and she is expected to live a long and healthy life.
Ippo's interesting appearance and funny nature are already making her a bunch of new friends and are attracting many people who want to see the incredible and cute hybrid.
READ ALSO: Big Breasted Beauty Champion Gets Her Boobs Exposed On Live TV
READ ALSO:CCTV Captures A Clumsy Customer Hilariously Breaking 4 Flatscreens TVs
Source: Kami.com.ph