On Tuesday, the long wait for the Supreme Court (SC)'s decision on the burial of former President Ferdinand Marcos was supposed to end.
However, following the latest controversies regarding the "transactional" nature of support lent by Ilocos Norte Governor Imee Marcos to President Rodrigo Duterte and the manifestation submitted by the Martial Law victims, SC Spokesperson Ted Te announced that the status quo ante order on Marcos' burial at the Libingan ng mga Bayani (LNMB) has been extended to November 8.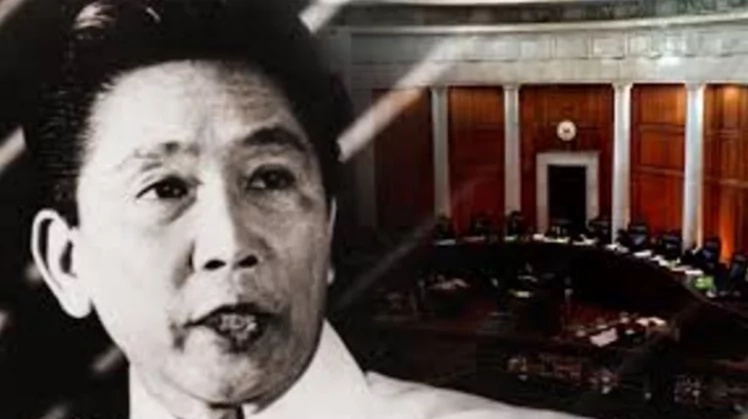 Here's what the Filipinos have to say about it.
READ ALSO: Imee Marcos denies quid pro quo with Duterte over father's burial at LNMB
According to one netizen, the Philippines has a large land surface area and former President Marcos can be buried anywhere except the Libingan ng mga Bayani (LNMB).
Some netizens believe that the issue about contesting is not about the land but the nations's democracy and the High Court justices should decide wisely to avoid untoward implications.
The oppositions believe that having the late strongman at the Heroes' cemetery is a blatant disregard for the lost lives during the Martial Law.
READ ALSO: Wait, Did Wikileaks Release Hilary Clinton Holding MAN'S CROTCH? (Photos)
Some netizens call for a halt on the pursuant of the former President's burial at the Heroes' cemetery saying that he does not deserve to be anywhere inside it.
The opposition to Marcos' burial at LNMB also says that having him at the Heroes' cemetery will not bring out the heroism in him.
The opposition to Marcos' burial is distinct, and the endeavor is promoted by the hashtag #Prayfor8, which embodies the eight justices needed to vote against the burial in question.
READ ALSO: Takot kay Barack! Why Palace is hesitant to invite US, EU to probe EJKs puzzles many
In instances like this, the Marcos' supporters/ believers are sure to make their voices heard, thus some netizens had deemed it their duty to express their thoughts in the matter.
Despite the call for the Supreme Court justices wise decision in the matter, netizen @marstian has a question for Ka Tunying, a well-known broadcast journalist and commentator and supporter to the incumbent President Rodrigo Duterte.
If these tweets do not help you decide whose side you're on, you may want to hear from the victims of the Martial Law atrocities - the origin of all things evil in the eyes of a lot of people who survived the Marcos regime.
In the spirit of fairness, a video of the Marcos supporters is shown as well, to defend their reason for wanting him at the Libingan ng mga Bayani.
RELATED: Supreme Court extends status quo ante order on Macos' burial at LNMB
Source: Kami.com.ph