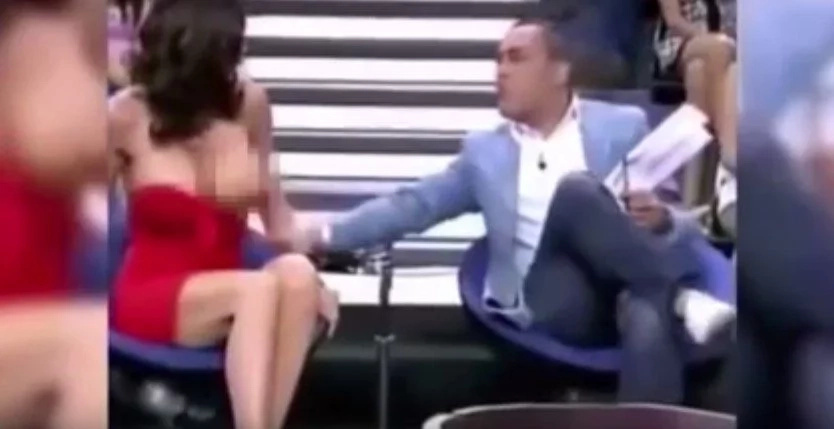 - When the woman best known for having the largest pair of breasts in Spain came to a TV show the unexpected happened
- The TV presenter 'accidently' pulled down her tight red dress in front of live TV and a room full of audience. The shocked celeb quickly pulled up her dress and tried to cover the large screen with her body but to no avail
- Despite the video being two years old it started going viral again and garnered over 2 million views on Youtube alone
Yola Berrocal used to be known as the woman with the largest pair of breasts in all of Spain. Recently the 46-year-old celeb was on a live TV show talking about the life of a big breasted celeb when the unexpected happened.
The TV presenter gestured way too close to the woman's tight red dress and 'accidently' pulled her clothing down in one easy move exposing the bare breast to the camera and the audience.
READ ALSO: CCTV Captures A Clumsy Customer Hilariously Breaking 4 Flatscreens TVs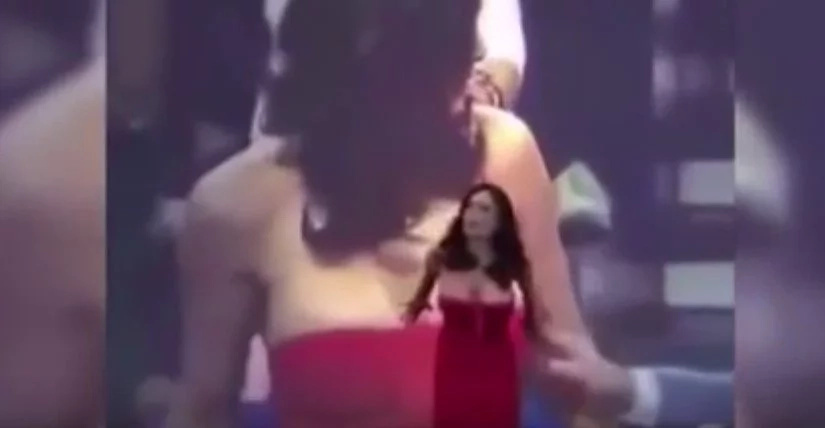 READ ALSO: Man As Strong As A Bulldozer Sets World Strength Record
It took a couple of seconds for Yola to register that she was just sitting there with her breasts exposed. The shocked celebrity quickly covered her breasts and pulled up her dress.
The crowd roared and cheered as the footage of Yola's famous breasts was played on repeat on the large screen in the room.
The offended celebrity ran up to the large screen and tried to block the screen with her body but it didn't seem to do much good.
Despite the incident happening back in 2014 it has been gaining popularity recently, garnering over 2.3 million views on Youtube.
READ ALSO: Sausage Vendor Punched A Dude In The Face For Spitting On The Grille
Source: Kami.com.ph