- An 'Angel of Death' has been terrorizing the residents of south Wisconsin
- A specter appeared in the skies, but not the real kind - a modern drone-powered kind
- A kid posted tweets about his 'hero uncle' and his antics
An unnamed man from an unspecified area of south Wisconsin has amazed his nephew, Zac Crueger, by buying a quad-copter and attaching a Grim Reaper-lookalike to it and flying it over the skies of their town.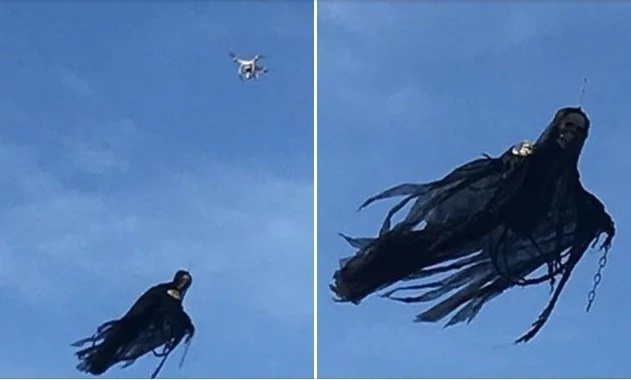 This aptly comes just in the season of Halloween, and where he got the idea or how he constructed the model - who knows?
No other reports or videos of the specter have surfaced, however this man's nephew clearly thinks he is awesome.

He tweeted: "...so my uncle got a drone and now he's f*cking with people". Twitter went crazy over the vision and requested a video to be posted, so that may be yet to come.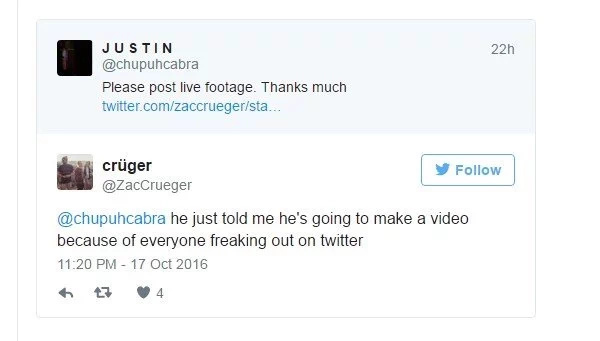 The gimmick has been likened to the Four Horses of the Apocalypse out of the Book of Revelations.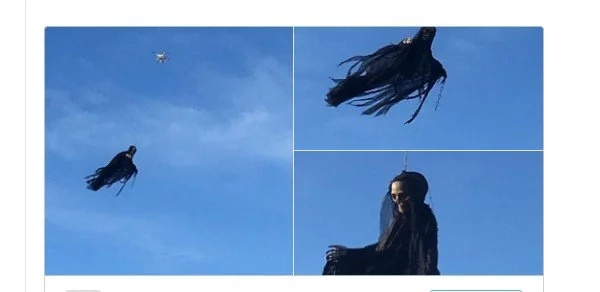 Source: Kami.com.ph