- Adrenalin-junkie jumps eight stories into a harbor
- He almost misses the water
- The video shows the shocking footage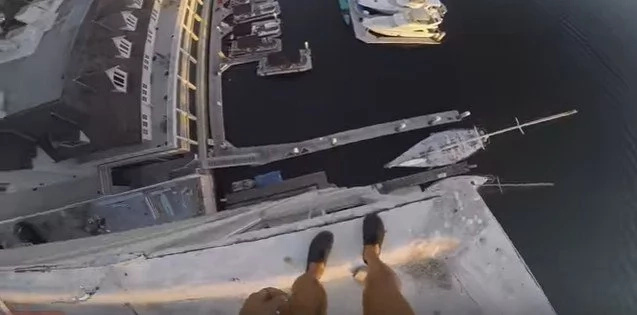 An adrenalin-junkie named Daredevil 8Booth recently took a video showing him jumping several stories to land in the water of the Newport Harbor in Newport Beach, California.
Using two GoPro cameras, he records the stunt on 6 October. Shockingly, it looks as if he almost misses the water on landing, right next to what appears to be a pier, or perhaps a jetty.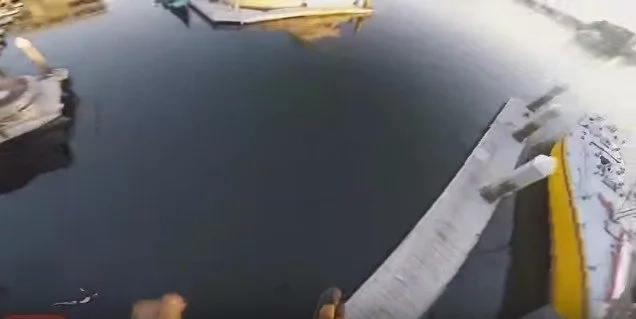 He can first be seen climbing the steps of the eight-story-high apartment block, then heard breathing heavily as he perches on the edge of the roof.
Without much hesitation he makes the 129-foot leap. A mouth-mounted as well as hand-mounted cameras were used to record the feat.
Viewers' hearts will be in the mouths as they watch the scary footage.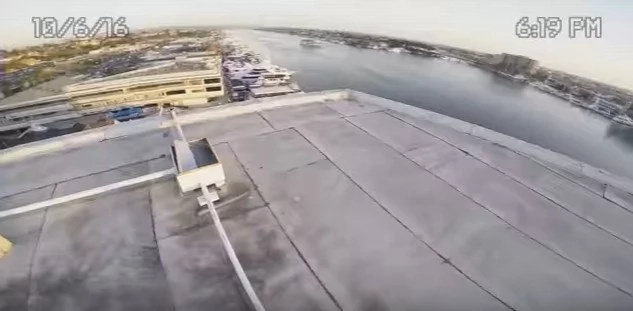 Source: Kami.com.ph